FE colleges offer a range of engineering qualifications, including vocational qualifications, A-levels, Highers, and specialist work-related courses.  If you are on an apprenticeship you might be required to study at an FE college. 
When choosing which engineering qualification to study, it is worth keeping professional registration with the Engineering Council in mind.  If you are thinking of studying a vocational qualification, you should try to find one that has been 'approved' .  This is because approved vocational qualifications have been found to meet, or partially meet, the educational criteria for professional registration as an Engineering Technician (EngTech) or ICT Technician (ICTTech). This will make applying for professional registration more straightforward once you've gained the necessary knowledge, skills and work experience, and are ready to apply. 
Achieving professional registration means that you can use the relevant letters after your name.  This proves to colleagues, employers and customers that you've achieved a high standard of engineering professionalism.  It also demonstrates that you have the necessary competence to fulfil your role as an engineer or technician, your commitment to being a professional and that you have the work ethic that employers value.  This means that professional registration could offer you improved career prospects, higher earning potential and greater influence within your chosen field. 
Many approved qualifications can be identified by a special logo, so do look out for this.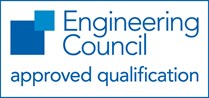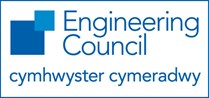 More information on choosing an FE college can be found at Tomorrow's Engineers