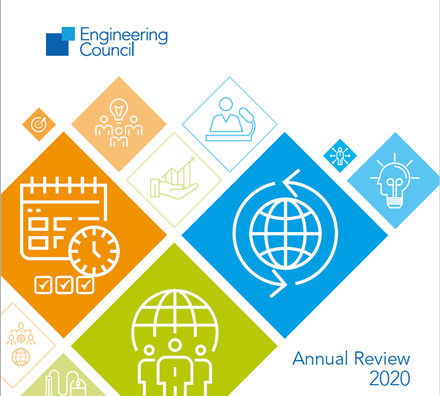 The Engineering Council has published its Annual Review 2020, which highlights the organisation's key achievements and activities last year. 
Any reflection on 2020 must include the highly unusual and challenging nature of this year, with a global pandemic affecting all organisations. These circumstances and the constant change they have created have inevitably had an impact, but we are proud to say that the Engineering Council has adapted to this and found solutions to deliver our core operations. 
In 2021, the Engineering Council will announce its new Strategic Plan, setting out our priorities for the next few years. In our 40th year of operation, we will continue to maintain internationally recognised standards for the engineering profession, champion those standards through the institutions we license and hold the Register of individuals assessed as meeting them.
The Annual Reviews and Annual Reports from previous years can be accessed below.
Print this page