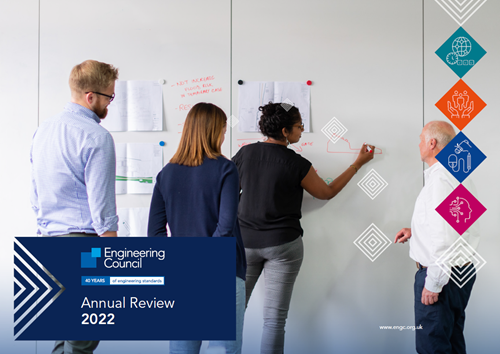 The Engineering Council has published its Annual Review 2022, which highlights the organisation's key achievements and activities last year. 
As a charity, providing public benefit remains a key driver for the Engineering Council, so that society can continue to have confidence that professionally registered engineers and technicians are competent and behave ethically.
2022 marked the start of the Engineering Council's next 40 years of setting and maintaining  standards, following its incorporation by Royal Charter in November 1981. We are proud that we continue to maintain internationally recognised standards for the engineering profession, champion those standards through the institutions we license and hold the Register of individuals assessed as meeting them.
Annual Reviews and Annual Reports from previous years can be accessed below.
Print this page