Young people and Covid-19: How the pandemic has affected careers experiences and aspirations
Published: 06/08/2020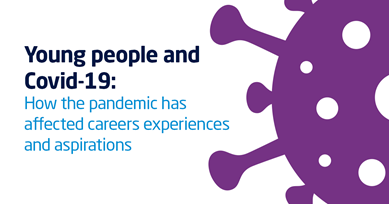 EngineeringUK has published new research looking at young people's career choices and access to careers advice during Covid-19. 
Positively for the sector, a large majority of young people believe engineering had an important role to play in fighting elements of the pandemic, the gender gap when it comes to considering an engineering or technology career is still very much prevalent.
However, results suggest that the pandemic is deepening already existing gender differences in career aspirations, with a higher proportion of boys/young men than girls/young women saying the pandemic has made them more likely to work in engineering (17% v 12%) or technology (23% v 18%). In comparison, a higher proportion of girls/young women than boys/young men said the pandemic has made them more likely to work in healthcare (29% v 18%). 
The survey also shows some young people feel their career choices have been constrained because of the pandemic. 30% say the careers available to them have changed as a result of the pandemic and 22% say what their choice of career has changed.
Dr Hilary Leevers, Chief Executive of EngineeringUK says: "This survey, as well as our recent Educational pathways into engineering report, shows that now more than ever we need to work together to encourage young people from groups underrepresented in engineering and technology to progress into the sector. The survey suggests that, unless we take action, gender disparity will increase.
Gender imbalance is not the only diversity issue in engineering and technology - we also need to address inequalities for young people from certain ethnic minority and low socio-economic backgrounds." 
The findings report, 'Young people and Covid-19: How the pandemic has affected careers experiences and aspirations', is available online at www.engineeringuk.com/ypcovid