Women in engineering - INWED 2020
Published: 22/06/2020
To support International Women in Engineering Day (INWED) on 23 June 2020, we have spoken to some talented and inspiring women registrants about their careers, achievements and how their work is shaping the world.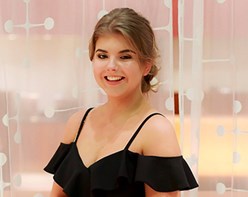 Lauren Cunningham EngTech MICE, Undergraduate Highways Engineer at WSP. She is also a Design Engineer Construct!® (DEC) Ambassador, a STEM Ambassador and Chair/Head of WSP's internal ICE Professional Development Forum, whose favourite part of her role is mentoring others.
"One of my biggest highlights was presenting at the House of Lords on behalf of DEC, a pioneering GCSE which introduced me to the industry and allowed me to have such a successful start to my career. Showing MPs, teachers and head teachers the importance of introducing children to this industry depended on me, both on a personal and professional level. It was important to me because I was able to give back to something which has shaped my career.
However, my biggest professional accomplishment was becoming professionally registered with the Engineering Council through ICE. Gaining Engineering Technician (EngTech) status really is the one of the peaks of my career so far and it recognises all my hard work." 
Read Lauren's full case study.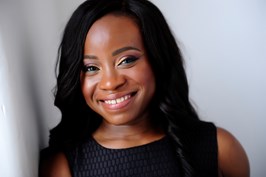 Ozak Esu BEng (Hons) PhD CEng MIET, Technical Lead – Smart Buildings, Building Research Establishment (BRE). Ozak leads the research at the BRE Centre for Smart Homes and Buildings to address common challenges faced in the adoption of Internet of Things (IoT) within the built environment.
"Predicting the future and keeping pace with technological advancements is a challenging and thrilling aspect of my role. There is also a lot of work being undertaken in silos by organisations within the smart buildings and construction industry, which needs to be aggregated to deliver transformation within the sector. 
I achieved CEng status in May 2019. As with most professional achievements, it feels great to have accomplished this significant career milestone."
Find out more about Ozak's career journey.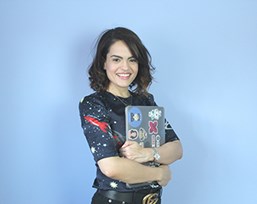 Dr Larissa Suzuki BSc MPhil PhD CEng FRSA MIET AFHEA, AI/Machine Learning Practice Lead, Google.
As the Machine Learning Practice Lead within Google Cloud, Larissa is responsible for bringing experience and thought leadership to help set our vision, mission, and strategy. She helps customers transform and evolve their business through the use of Google's Artificial Intelligence (AI) and Machine Learning technologies.
"AI and Machine Learning are very fast-paced fields, which are being dramatically transformed by new innovations. I need to ensure the company and our customers meet their key performance indicators (KPIs), and recommend new ways for customers to adapt to the challenges facing modern enterprises: scale, speed and user expectations.
A CEng should be able to develop answers to engineering problems using new or existing technologies in creative and innovative ways. One of the main reasons I wanted to have my professional registration – besides the benefits it brings to any engineer in terms of recognition – was to have my competence independently assessed and my credentials verified."
Read Larissa's full case study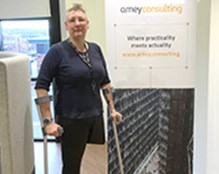 Catherine Cobb BEng(Hons) EngTech TMICE MIHE, Traffic Signals Graduate Engineer, Amey. Her role at Amey includes being a Scope Ambassador, promoting Inclusion and Diversity for disabled employees throughout the company. This includes visiting schools, universities and disabled groups, encouraging people into engineering.
Catherine find the most enjoyable part of her role is "the knowledge that I have made the roads safe with the signals that I have designed. The innovation that is required and the ever-changing technology that is present in the signals industry. My constant learning and my approach to signal design, I really get a kick out of that! 
Gaining registration has boosted my confidence, my entire well-being and my mental state has benefited. It opens doors."
Find out more about Catherine's role.
INWED is an annual international awareness campaign to raise the profile of women in engineering and focus on the incredible career opportunities available to girls in this industry. It was established by the Women's Engineering Society (WES) - to read more, please visit inwed.org.uk