UK Product Safety Framework – Call for Evidence
Published: 25/03/2021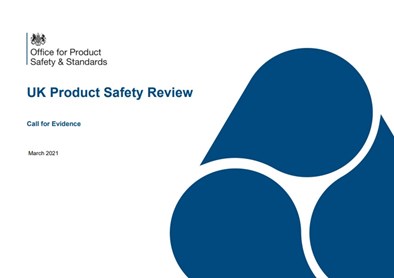 The UK government's product safety body, the Office for Product Safety and Standards (OPSS), has published a call for evidence on the UK Product Safety Framework. This will remain open until 3 June 2021.

The OPSS was created in 2018, and sits within the Department for Business, Energy & Industrial Strategy (BEIS). The OPSS's role is to lead and coordinate the UK's product safety system.  

Information gathered from the call for evidence will feed into the creation of a Product Safety Framework. Much of the UK's product safety regime has been underpinned by EU law, some dating back to 1987. One purpose of the review is to create a Framework that is simple, flexible and fit for the future, able to keep pace with new business models and technologies such as e-commerce, artificial intelligence, the internet of things and 3D printing.

The Framework aims to ensure consumer safety and support business innovation, while supporting the UK's transition to net zero emissions. While the main focus will be consumer products, there will also be an emphasis on protecting users of industrial equipment such as machinery, lifts, and personal protective equipment (PPE).

It was announced in January 2021 that a national regulator for construction products will be established, following testimony to the Grenfell Inquiry. This regulator will operate within OPSS and work with the Building Safety Regulator and Trading Standards to encourage and enforce compliance.

The call for evidence will also examine how diversity and inclusion intersects with product safety: for example, some voice recognition technologies do not respond as well to female voices, while some facial recognition technologies are less able to recognise non-Caucasian faces.

The government's call for evidence is open until 3 June 2021 and responses are particularly encouraged from those with experience or evidence about how the current product safety system is working. To respond please use the government's online portal beisgovuk.citizenspace.com. If that is not possible, responses can be emailed to: productsafetyreview@beis.gov.uk.  

For more information about the review, visit the government website.