The Welding Institute Awards open for nominations
Published: 15/11/2019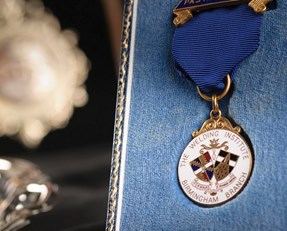 The Welding Institute's awards are open for nominations until 1 December 2019. There are eight award categories, including Honorary Fellowships and the biennial Richard Dolby Rolls-Royce prize.
The awards highlight outstanding contributions to materials joining and welding technology. Anyone who meets the relevant criteria can be nominated and there are awards for all career stages.
These include the Richard Dolby Rolls-Royce prize which is specifically for a person early in their career (under 35) who demonstrates success and enthusiasm for welding, joining or materials engineering. The prize, sponsored by Rolls-Royce, comes with a £1,000 cash prize and is presented by The Welding Institute's Younger Members Committee. The Young Engineer Award is presented annually to the person under 40 deemed to have made the most significant contribution to the advancement of welding technology over the past five years.
Nominations are open now for the following categories:
Outstanding Personal Contribution
Enterprise
Young Engineer
Applied Technology
Continuous Learning and Development
Distinguished Service Award
Richard Dolby Rolls-Royce prize
Honorary Fellowships
The Welding Institute is the membership arm of the international technology, engineering and research organisation TWI. For nearly 100 years The Welding Institute has led in research, innovation and training in welding and joining technologies.
The awards will be presented in summer 2020 at the annual dinner and awards ceremony in Cambridge. For more information, including nomination forms, see The Welding Institute's website.