Supply chains - call for input
Published: 29/04/2020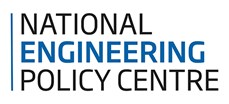 The Royal Academy of Engineering and its partners across the National Engineering Policy Centre (NEPC) are working to support government by helping identify potential future shortages and bottlenecks across critical supply chains in coming months. 
They would like to hear from engineers from all sectors about supply chain issues they are currently having, or anticipate having. This might include displacement effects created by the repurposing of production lines to manufacture coronavirus (COVID-19)-related products and shortages caused by reduced operation of factories, or other economic factors; issues with services and skills are as relevant as with products and consumables.   
NEPC would also like to hear where products of services could become difficult to source in the coming months, as production scales back up and the economy rebuilds. It would be useful to have as many specific details as possible on where key materials and components, or services and skills, are causing difficulties. 
They would like to receive your submissions by close of business on Wednesday 6 May, using this form on the RAEng website.