Spending Review 2020 - Royal Academy of Engineering response
Published: 25/11/2020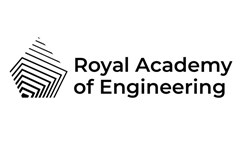 In response to today's Spending Review announcement, Professor Sir Jim McDonald FREng FRSE, President of the Royal Academy of Engineering (RAEng), says:
"Today's Spending Review sets us on the right path to addressing the huge challenges facing the UK against the backdrop of the COVID-19 pandemic – achieving a recovery that marries economic renewal with the societal goals of spreading opportunity and skilled employment more evenly across the nation and reducing our net carbon emissions to zero by 2050. There is a long way to go, but I am pleased to see substantial alignment with the recommendations laid out by the engineering profession in its joint submission to the spending review: Engineering a resilient and sustainable future.
"Government appears to be thinking about infrastructure in parallel with net zero and I welcome this shift. Careful and considered decisions made about infrastructure now will drive economic recovery, provide skilled jobs and improve collective wellbeing. Success in achieving net zero will depend on us retrofitting and building a resilient infrastructure system. The announcement of a National Infrastructure Bank, combined with changes to the Green Book, present a real opportunity to deliver this, by considering longer-term value for money and wider policy goals such as net zero and levelling up.
"Today's settlement reflects a welcome prioritisation of education and skills. The UK's ambitions on net zero, infrastructure and digitalisation cannot be achieved unless we create the right talent base and provide more people from all backgrounds and at all levels with the right engineering and technical skills. However, we need a long-term, strategic approach to workforce planning, plus an increased focus on innovation, computing and science in schools, if we are to deliver.
"With this statement, government has set the UK on the road to becoming a science, engineering and innovation superpower, recognising the importance of long-term planning for research, providing a multi-year settlement for the National Academies and UK Research and Innovation's core research budgets. Supporting innovation is vital to ensure that the UK translates its world-class research in technological breakthroughs that can enhance the productivity and competitiveness of UK business."
Please see the RAEng website for further information.