Six of the top 12 graduate jobs are in engineering
Published: 17/09/2018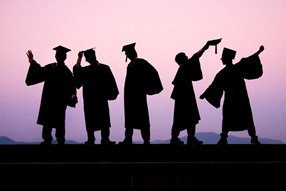 Six of the top 12 best-paid graduate jobs (ranked by the degree subject the holder studied) were in engineering, according to an analysis of figures from The Times and Sunday Times Good University Guide 2019.
Looking at graduates in professional jobs within six months of leaving university, general engineering graduates were ranked third (behind dentistry and medicine), earning an average £28,761 a year. Chemical engineering was ranked sixth overall, with average starting salaries of £27,734, followed by electrical and electronic engineering, mechanical engineering, and aeronautical and manufacturing engineering.
The analysis found there were wide variations in earnings of graduates who studied the same degree subjects at different universities. 
Accredited engineering degrees offer students, their parents and advisors, and employers a mark of assurance that the degree programme meets the standards defined and set by the engineering profession. They also provide confidence that some or all of the underpinning knowledge, understanding and skills for eventual registration with a licensed professional engineering institution have been met. You can check the accreditation status of engineering degrees using our Accredited Course Search.
Professional registration is open to any competent practising engineer or technician and an accredited qualification is not essential; candidates need to demonstrate the required competence and commitment across five areas, which can be achieved in a variety of ways. 
Average salaries are higher among professionally registered engineers in all industry sectors, according to a 2018 Salary Survey produced by The Engineer.