Public transport: what engineering is needed to reduce infection risk?
Published: 11/08/2020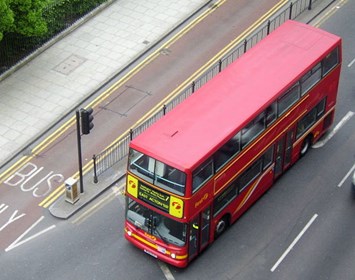 A paper published by the National Engineering Policy Centre (NEPC) sets out evidence about different strategies being used on public transport, in the UK and internationally, to reduce the risk of COVID-19 transmission.
The paper brings together input from expert stakeholders, Fellows of the Royal Academy of Engineering (RAEng) and members of the Institution of Mechanical Engineers (IMechE) on behalf of transport manufacturers and providers. NEPC asked a series of questions about actions to adjust decontamination processes and ventilation, and this paper is a summary of findings, not formal NEPC guidance.
Public transport poses a number of risks in relation to COVID-19 transmission (as understood on 16 June 2020) due to the high turnover of people, shared space and touch points, close proximity and lack of adequate ventilation.  
Adjusting current practice and retrofitting existing public transport is crucial to public safety and will have benefits for future public health, including limiting the spread of other diseases such as the common cold and influenza. However, though vital, these interventions are challenging due to the complexity, time and cost of retrofitting, as well as the lack of evidence about how effective measures are.
Differences between different types of transportation and different vehicles and carriages have resulted in a wide range of approaches across the globe. The paper highlights that transport carriages should not be viewed in isolation, as monitoring, mobile ticketing, and the ventilation and layout of transport interchanges are all critical in ensuring safety for both staff and the general public.
The paper also emphasises the need for collaboration across sectors to ensure that manufacturers, public service providers and businesses are able to ensure that solutions offer the greatest passenger, staff and equipment safety.
The full paper can be read on the RAEng website: A rapid review of the engineering approaches to mitigate the risk of COVID-19 transmission on public transport