Pride in STEM Day marked with virtual event
Published: 17/11/2020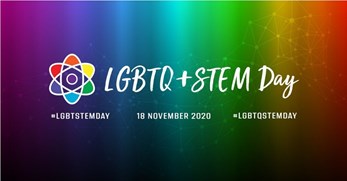 Wednesday 18 November is the third international LGBTQ+ STEM day, celebrating the contributions of lesbian, gay, bisexual, trans and queer or questioning people in science, technology, engineering and mathematics. 

To mark the occasion, the Royal Academy of Engineering (RAEng) along with InterEngineering, will be running a panel discussion on both the engineering response to the COVID-19 pandemic, as well as the contribution of LGBTQ+ engineers in meeting those challenges. The discussion will also examine the pandemic's impact on diversity and inclusion in the sector.

The event begins at 6:30 UK time, and will take place over Zoom. To register visit the RAEng website.

For more information about #LGBTSTEMday visit the Pride in STEM website.