Photo competition celebrates 'life-changing engineering projects'
Published: 02/08/2022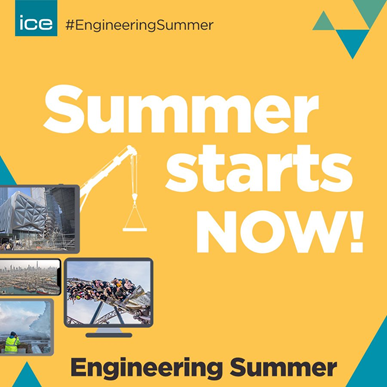 The Institution of Civil Engineers (ICE) is asking members of the public to send in photos of life-changing engineering projects, with the winner receiving a £100 gift voucher.
Part of ICE's Engineering Summer 2022 campaign to celebrate civil engineers and their contribution to society, people are asked to submit images that show 'engineering that has changed your life for the better'.
Simon Barney, head of communications at ICE, said the photo competition is a "fantastic" opportunity to show appreciation for projects that have had a positive impact.
"Civil engineering makes a huge difference to all our lives, but because the work that civil engineers do is woven so tightly into the fabric of society, it's often unacknowledged," he said.
The judges will be looking for striking images and a great description that together really tell a story. Photos can be of civil engineering projects anywhere in the world and their life-changing effects may be local, as well as national - or even global. 
Barney said: "Whether it's something simple like a new road layout that has made your high street safer, or a major project such as Crossrail that has cut your journey time down significantly, if it's made a positive impact on your life, we want to see it and hear about it."
You can submit as many photos as you wish, but each image should be uploaded and submitted individually. Each entry also needs a sentence to explain why the image fits with the theme of 'engineering that has changed your life for the better'. The  deadline for competition entries is 4 September 2022.
See last year's winning image and enter online on ICE's website.