Nominations open for the IET Achievement Awards
Published: 25/03/2022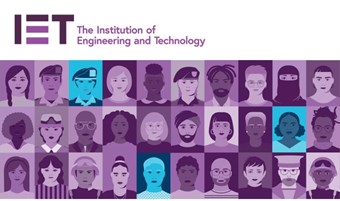 The Institution of Engineering and Technology (the IET) has launched the IET Achievement Awards, recognising individuals from all over the world who are making exceptional contributions to the advancement of engineering, science and technology in all sectors.
These awards recognise those who have impacted their industries, the engineering and technology communities and society. The IET wants to celebrate the incredible people who are engineering a better world - from early stage apprentices and technicians to those whose careers span decades.
The Achievement Medals offer a whole range of categories, each recognising people who have made a real difference in their industry. These include the prestigious Faraday and Mountbatten Medals for established career professionals and the Volunteer Medal, as well as three medals available for early career professionals – which each also come with a monetary prize!
The IET also recognises apprentices, individuals in technical support roles, and Armed Forces technicians who have demonstrated exceptional commitment to engineering and technology with their three Apprentice and Technician Awards.

The IET is one of 39 professional engineering institutions (PEIs) licensed by the Engineering Council to assess candidates for professional registration, and monitor registrants' conduct and continuing professional development.
Winning the awards can help boost someone's career, promote your company, and inspires others into engineering. Nominations are now open until Monday, 16 May 2022 – so who will you choose to recognise?
You can find out more information, nominate a talented individual, and for some awards – you can even apply yourself, by visiting the IET website theiet.org/achievement