Nominations open for the 2020 MacRobert Award
Published: 18/11/2019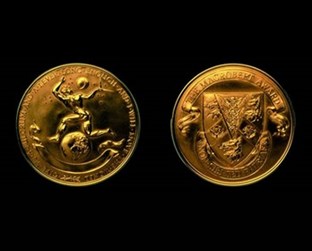 The MacRobert Award is now open for nominations until 31 January 2020. Currently in its 51st year, the MacRobert Award is the UK's longest-running and most prestigious prize for engineering innovation. The award is run by the Royal Academy of Engineering (RAEng) and supported by the Worshipful Company of Engineers.
The winning organisation will receive a gold medal, with a cash prize of £50,000 to the team members. Teams of up to five named individuals can be nominated. The expert judging panel will assess nominations on the scope of their innovation, commercial success and benefit to society.
Previous winners and finalists of this prestigious award span the breadth of British engineering. The first award was given jointly in 1969 to Rolls-Royce for the Pegasus Engine and Freeman, Fox and Partners for their work on the Severn Bridge. More recently Microsoft Research won the 2011 award for their human motion capture work for the Xbox 360, while the 2019 prize went to Bombardier for their innovative resin-infused carbon composite aircraft wing which is 10% lighter, reducing fuel.
The MacRobert Award is the result of a legacy from the geologist, suffragette and philanthropist Lady Rachel MacRobert, who loved engineering and gifted her wealth to the MacRobert Trust. For more information, including how to make a nomination, visit the RAEng website.