Nominations are open for The Welding Institute's annual awards
Published: 18/10/2018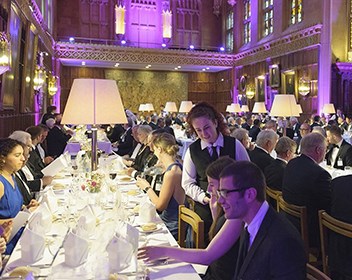 The Welding Institute Awards are an annual opportunity to honour this year's exceptional contributions to materials joining and welding technology, celebrate enterprise and recognise outstanding endeavour in the field. Each prestigious award is endorsed by industry experts and many come with a substantial cash prize.
Since 1923, The Welding Institute has been the leading professional engineering institution responsible for the professional registration and certification of welding and joining individuals worldwide. It has led the way in research, innovation and training for welding, joining and related technologies and includes a world-renowned research and technology centre. These awards recognise its members' contributions to this reputation of excellence, promote the industry and encourage the interest of younger engineers.
The following award categories, open to everyone including non-members of The Welding Institute, are for Outstanding Personal Contribution, Enterprise, Young Engineer, Applied Technology, Continuous Learning and Development, Armourers and Brasiers, Distinguished Service and Honorary Fellowship. The closing date for entries is 30 November 2018.
Award winners, members, colleagues and partners are presented with their awards at an annual dinner and awards ceremony, held next summer.
To find out more about this year's awards categories and prizes, see The Welding Institute's website.