MacRobert Award 2021 nominations open
Published: 16/10/2020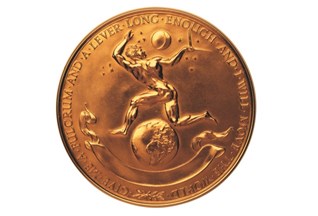 Nominations are now open for the UK's longest-running and most prestigious engineering innovation prize. The MacRobert Award, now in its 52nd year, is run by the Royal Academy of Engineering (RAEng) and supported by the Worshipful Company of Engineers. The Award recognises examples of outstanding engineering innovation which also demonstrate a proven engineering success and a societal benefit.

The winning team will receive a gold medal and a cash prize of £50,000. Nominations are open until 5pm on 31 January 2021. Applications are welcome from established companies as well as newcomers, both small and large, from across the breadth of UK engineering.

The 2020 prize went to JCB for producing the world's first volume-produced fully electric digger. The digger produced low noise levels and no carbon emissions. Previous winners include the Freeman, Fox and Partners, for the Severn Bridge; Rolls-Royce for the Pegasus engine; EMI Ltd in 1972 for the CT Scanner; Buro Happold in 1999 for the roof structure of the Millennium Dome; Touch Bionics for their i-LIMB prosthetic hand in 2008 and Raspberry Pi in 2018 for their microcomputer.

The MacRobert Award is the result of a legacy from the geologist, suffragette and philanthropist Lady Rachel MacRobert, who loved engineering and gifted her wealth to the MacRobert Trust.

For further details, and the nomination portal, please see the RAEng website.