Last chance to nominate – Karen Burt Memorial Award
Published: 27/05/2022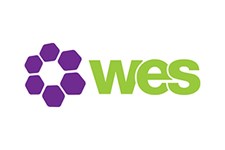 The Karen Burt Memorial Award is an annual award made by the Women's Engineering Society (WES) to the best Chartered Engineer within that year in the following disciplines: engineering, applied science and IT.  It was established to draw attention to Chartered Engineer (CEng) registration and to encourage more women to aim to become chartered as early in their career as possible. There is a prize for the winning candidate of £1,000.
The award recognises the candidate's excellence and potential in the practice of engineering and highlights the importance of Chartered status, as well as offering recognition to contributions made by the candidate to the promotion of the engineering profession.
Nominations from the professional engineering institutions (PEIs) are now open for this award, with a deadline of 30 June 2022. Candidates must have gained chartered status since March 2021 and can only be nominated once. A WES panel will consider the nominated candidates, on the basis of further information provided by the candidate (through an online submission platform), focusing particularly on their contribution to the engineering profession.
Eleanor Earl CEng MICE was the 2021 winner of the Karen Burt Award and Head Judge Dr Katherine Critchley said: "The judges were impressed with Eleanor's clear passion and drive for making engineering diverse and inclusive, particularly in her area of expertise around humanitarian water provision and development.
Please see the Karen Burt Award page of the WES website for more information and contact karen.burt.award@wes.org.uk with any questions.