ILP Professional Lighting Summit CPD programme announced
Published: 20/05/2019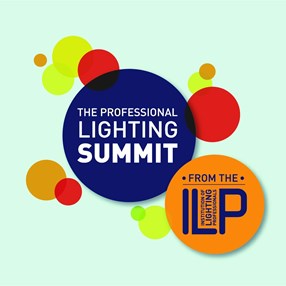 The Institution of Lighting Professionals (ILP) has announced the official CPD programme for its annual Professional Lighting Summit. The conference takes place in Newcastle on 12 and 13 June 2019 and includes talks on Asset Management, Electric Vehicles, Glare, Flicker and more.
The programme includes speakers from several major organisations, ranging from the Association for Public Service Excellence (APSE), to the Highway Electrical Association (HEA), the Institution of Engineering and Technology (IET), the Institute of Highway Engineers (IHE), the International Commission on Illumination (CIE), Public Health England, Society of Light and Lighting (SLL) and more. 
The Summit will include the launch of ILP's guidance document 'GN22 Asset-management Toolkit: Minor Structures', which will be the go-to guidance for the management of lighting columns, signposts and the like. GN22 will replace the current 'Technical Report 22 Managing a Vital Asset: Lighting Supports'.
The ILP Professional Lighting Summit provides hours of CPD content and networking delivered by the only UK independent professional body for the lighting community. This event is designed for the profession by the profession and addresses the real challenges facing those in lighting. Delegate booking is open and is now even more affordable to attend - day delegate tickets are more cost effective and encourages more highways and local authorities to attend.
Some of the feedback from our 2018 delegates include: "High quality CPD and a great opportunity to speak with suppliers". "An excellent platform for exchanging views and learning". "Educational and value for money".
The ILP Professional Development Zone will also be available throughout the two days, so delegates can enjoy advice and support in getting the most from ILP membership.
The full programme can be viewed here: https://www.theilp.org.uk/events/professional-lighting-summit-2019/ For more information about this event or to book delegate tickets, go to www.theilp.org.uk/summit