Grow your business internationally with Facebook advertising - new dates
Published: 05/11/2018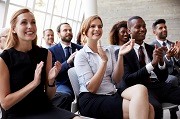 Following high demand for the previous dates, the Department for International Trade London & South East is hosting another interactive two day workshop, free of charge. Delivered by Marketing Trainers, this is an exciting opportunity to learn how to optimise Facebook Ads for your business; a key element that can be utilised for competitive edge and strategic positioning in the current digital environment.

Attendees will launch their own live campaign and gain insight on how to evolve using the dashboard analytics available. Furthermore, attendees will learn how to optimise campaigns for long-term sustainable success.
Agenda
Day 1: Tools, Strategies & Traffic to conversions using Facebook
Top end thinking – Marketing Mindset
Facebook advertising
Facebook conversions tools & strategies
Case Studies - the real power of Facebook Ads
Day 2: Systems & Efficiencies – Converting Facebook Traffic and Leads into your highest value sales consistently
Beyond the Ads - Optimisation 101
Supporting systems - SMS, email and CRM
Training wrap-up - sustainable long-term success
Register your interest for these two day workshops, designed to kick-start your journey to global growth. 
Date: 22 - 23 November 2018
Location: London
Cost: Free of charge
Register your interest now
Date: 19 - 20 November 2018
Location: Southampton
Cost: Free of charge
Registration Deadline: Friday 16 November 2018
Register your interest now