Government funding for high-quality buildings
Published: 24/07/2018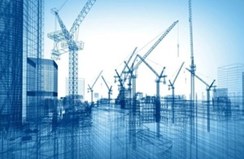 An Industrial Strategy Challenge Fund of £12.5 million has been announced, which aims to invest in innovative projects that transform the delivery of new buildings.
 The fund is looking for projects that focus on how buildings are:
designed and managed
constructed
powered,
with ideas proposed that can deliver cost savings, reduce delays and improve the ultimate output.
Projects must be lead by a UK business, collaborating with other organisations and involving at least one SME, and must start by December 2018. Project costs can be £25,000-£500,000 (for projects of 6 to 12 months) or £250,000-£1million (for projects of 12 to 24 months), and applications can request funding for up to 70% of project costs. The fund will prioritise projects which demonstrate scalable solutions and collaboration across sectors.
For more information about the fund and how to apply, a series of briefing events and webinars is available or you can go online to apply. Open from 23 July 2018, the deadline for applications is noon on 19 September 2018.