Framework for Neurodiversity Inclusion in Engineering - take part in research
Published: 22/06/2022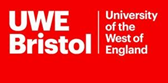 Are you neurodivergent and an engineer? Take part in this research to help University of the West of England, Bristol (UWE) develop a Framework for Neurodiversity Inclusion in Engineering.
A team of researchers at UWE are researching the experiences of neurodivergent engineers. They want to hear from you if you are autistic, dyslexic, dyspraxic, have ADHD, or another form of neurodiversity AND you trained as or work as an engineer.   
UWE are researching your experience in the engineering industry – they want to know more about how you found getting your job, how your organisation supports you, and what would improve the industry for neurodivergent employees.
Any information you give will be anonymised so neither you or your organisation is identifiable. UWE will draw on this information to develop a Framework for Neurodiversity Inclusion.  
Take part in the online survey (will take approximately 15 minutes to complete).
You can also take part in one-to-one online interviews, at a time that suits you. For more information or the full Participant Information Sheet, please email lucy.downes@uwe.ac.uk