Establishing professional standards for data science
Published: 11/08/2020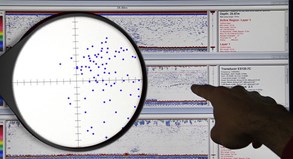 A collaboration has been announced to ensure data science has industry-wide professional standards. This work aims to establish an ethical professional framework for the field and ensure public confidence in how data is being used.
The new collaboration will be led by the Royal Statistical Society (RSS), along with BCS, The Chartered Institute for IT (BCS), the Operational Research Society (ORS), the Royal Academy of Engineering, the National Physical Laboratory (NPL), the Royal Society and the Institute of Mathematics and its Applications (IMA). Their aim is to collaboratively shape and develop the data science profession.
Though data scientists' skills are ever more in demand, currently the field has no professional framework. Recent events have emphasised the critical role of data science, which can affect everything from political campaigning to health insurance and credit scores. Meanwhile the Covid-19 pandemic has shown in even starker relief how crucial the role of data science is in ensuring the public's safety and wellbeing.
Digital security is a related field which is increasingly vital to everyday life and the UK Cyber Security Council (of which the Engineering Council is a member) is working to develop Cyber Security professional status, including a code of ethics.
Stian Westlake, Chief Executive of the Royal Statistical Society, said:
"You wouldn't let a doctor perform heart surgery or an architect design your house without being confident they were working to the highest standards. We believe that people who deal with our data should follow equally high standards - and gain recognition for doing so." 
Rebecca George OBE, President of BCS, the Chartered Institute for IT, said:
"People are increasingly aware of data and how it is being used. As BCS President, I'm very encouraged by this collaboration to develop Data Science as a profession. Data is a key part of our daily lives and we must ensure those using it are working ethically and to the highest standards."
Find out more on the Royal Academy of Engineering (RAEng) website.