Challenging engineers - £30,000 awarded to 100 Violets Project
Published: 28/05/2019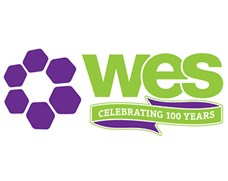 The Women's Engineering Society (WES) is challenging engineers to design and create an exhibit that showcases an aspect of their work or research that they feel is important to communicate to the public.
The winning teams will receive up to £1,500 to turn their ideas into reality; in addition, they will receive bespoke training and support in public engagement. The WES Young Members' Board (YMB) will arrange a large central showcase and attendance at science festivals local to the teams so that the engineers have the opportunity to put their exhibits and training into action. This large scale, multi-venue public engagement project aims to give at least 1,500 young people and their families the opportunity to interact directly with enthusiastic engineers from across all industries.
This is the WES 100 Violets Project, created by the YMB and funded by a £30,000 Royal Academy of Engineering (REng) Ingenious grant to deliver a Public Engagement Project for the WES centenary.
Deborah Harris, YMB member commented, "The YMB is so proud to have been successful in our bid for the Royal Academy's Ingenious funding and are looking forward to celebrating the breadth of the engineering industry and showcasing this to the public, especially to young people.  We're really excited to see the range of ways people interpret this challenge in their exhibit designs and look forward to working with a team of enthusiastic, creative engineers to turn their ideas into reality over the next nine months."
Applications for the WES 100 Violets Project are open to anyone over the age of 18 currently in employment or carrying out research, with training and travel expenses for up to four team members. The deadline is 31 August 2019; for more information and the application form, please visit www.wes.org.uk/100violets