Celebrating International Women in Engineering Day 2018
Published: 22/06/2018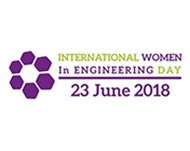 Since its inception, International Women in Engineering Day (INWED) has focused attention on the range opportunities for women in engineering. INWED celebrates the outstanding achievements of women engineers across the world and in 2018, the Women's Engineering Society (WES) has chosen the theme, #RaisingTheBar.
A national Women in Engineering Day (WED) was set up on 23 June 2014 by WES to celebrate its 95th anniversary, receiving UNESCO patronage in 2016. Then, having grown to international status it was expanded and International was added to the name in 2017.
This year marks almost a century of WES, founded in 1919 in response to changing attitudes to women at work during the aftermath of the First World War.
History of WES
One of the founding members of WES, Rachel Mary Parsons (1885–1956), an engineer and advocate for women's employment rights, was also its founding President from 1919–1921. A strong advocate for engineering and for all women's rights to work, she was a leading member of the National Council of Women and campaigned for equal access for all to technical schools and colleges.
In 1910 she entered Cambridge University's Newnham College and was one of the first three women to study Mechanical Sciences there. However, like all women until 1948, she could not graduate with a degree or become a full member of the University. In the early days of the First World War, she replaced her brother as a director of their father's business, the Parsons Marine Steam Turbine Company. While there, she oversaw the recruitment and training of women to replace the men who had left to join the armed forces. Following her brother's death, her father refused to keep her in the role, causing a permanent split in the family.
After finishing university, in 1918 Rachel became a lifelong member of The Royal Institution of Great Britain, joining the Royal Institute of International Affairs in 1921 and the Royal Institution of Naval Architects in 1922. She also gained a Master Mariner's Certificate. In 1920 she was one of a group of eight women who founded the engineering company Atalanta Ltd, whose employees were all women, with her mother Lady Parsons (an eminent engineer in her own right and another founding member of WES) as Chair.
Other founding members of WES included women engineers such as Margaret Partridge, an electrical engineer who owned and ran one of the earliest electrical power stations in the UK, and Dame Caroline Haslett, the first secretary of the WES in 1919 and its President in 1941. In 1924 Margaret and Caroline became joint-founders of the Women's Electrical Association (WEA), later known as the Electrical Association for Women (EAW).
WES had government backing to support women engineers who were welcomed into the profession supporting the war effort during the First World War. However, after the war women were discouraged in continuing with their careers, leaving work available for returning veterans. The WES not only resisted this pressure but also promoted engineering as a rewarding job for women as well as men and continues to do so. It also celebrates excellence and achievement through awards and grants schemes. It is aiming higher than ever in 2018. The campaign is @INWED1919 on Twitter and encourages engineers to share an INWED selfie (downloadable template available online) activities or share activities on social media using #RaisingTheBar.
To mark International Women in Engineering Day, the Engineering Council is highlighting the careers of a small selection of women registrants: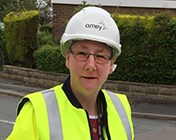 Catherine Cobb BEng(Hons) EngTech TMICE MIHE is a Traffic Signals Graduate Engineer with Amey and a winner of the Bill Hales Award. She is also a Scope Ambassador at Amey, promoting Inclusion and Diversity for disabled employees.
"What I find most enjoyable about my job is the knowledge that I have made the roads safe with the signals that I have designed."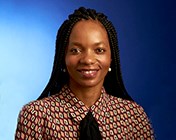 Blessing Danha CEng MICE is a Programme Manager at KPMG, working on the government's Strategic Road Network Roads Investment Strategy 2, a STEM ambassador and triathlete.
"I am a people person and I really love the soft skills elements of this job: it's about diplomacy and relationship building. I take pride in being a Chartered Civil Engineer and I was encouraged to become active within the Institute of Civil Engineering and I quickly reaped the rewards through networking and knowledge sharing."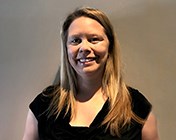 Lucy Mawer EngTech MCIPHE RP QTLS is the Head of Plumbing with University Academy Holbeach in Spalding, Lincolnshire and a member of Women Leading in Education.
"I believe it is important that technical ability is recognised with the right qualifications. Academic learning provides the foundation of knowledge for graduates, but practical, on-site experience leads to the development of well-rounded and competent engineers."
More case studies are available at www.engc.org.uk/casestudies