Brexit readiness and Covid-19 information – government updates
Published: 20/11/2020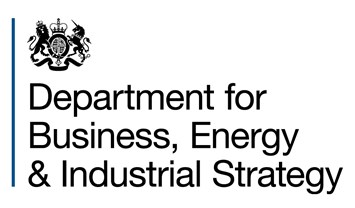 The Department for Business, Energy & Industrial Strategy (BEIS) has published further guidance to clarify the recent additional Covid restrictions, which can be found on the BEIS website.

Meanwhile, the Business Intelligence and Readiness Direct, which sits within BEIS, has published some further advice for businesses about the UK's departure from the European Union.

The Transition Period is ending on Thursday 31st December and there will be no extension. The UK will no longer be part of the EU Customs Union and Single Market. This means that, regardless of whether the UK reaches a free trade agreement with the EU, there will be new rules for businesses from Friday 1 January 2021 which require immediate action. Businesses need to act now to prepare for these new rules. If businesses do not take action, there is a risk that their business operations will be interrupted. 

As a first step, businesses should visit gov.uk/transition where the checker tool can help to quickly identify the actions that each business needs to take. The checker tool will ask questions about the user's business and provide all the information needed, such as new rules on:  
UK businesses can help prepare for the new rules by using support mechanisms provided by the UK Government:  
Sign up to receive updates on the specific actions needed, after using the checker tool at uk/transition
Sign up to receive the regular Business Readiness Transition Bulletin– an email newsletter providing information on major announcements and recently published guidance 
Watch the BEIS webinars that set out specific advice on how the following sectors can prepare for Friday 1st January 2021: aerospace, automotive, chemicals, consumer goods & retail, construction, infrastructure & housing, electronics & machinery, metals & other materials, life sciences, and professional business services.  People can sign up for upcoming live events and also access the webinars on demand here.