Baroness Platt of Writtle Award 2019 open for nominations
Published: 06/12/2018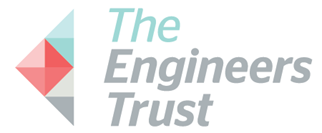 Awarded to recognise an outstanding candidate who has achieved registration as an Incorporated Engineer (IEng), the annual Baroness Platt of Writtle Award is now open for nominations. The winner will receive a prize of £1,000, medal and certificate, which will be presented at a dinner in London.
Professional Engineering Institutions licensed by the Engineering Council are invited to nominate up to five exceptional Incorporated Engineers who gained registration during 2018. The award is for an individual who in the judges' opinion best meets the criteria of:
Ability to apply engineering knowledge
Commercial skills awareness - an appreciation of the commercial need for an engineering project or product and accounting for/controlling its expenditure
Leadership ability – has the candidate demonstrated leadership and motivation of others?
Project management skills
Written and oral communication skills
Examples of the candidate's commitment to the engineering profession
Understanding of the importance of health, safety and the environment.
Named after Baroness Platt of Writtle CBE FREng in recognition of her work in support of the engineering profession in general and Incorporated Engineers in particular, the award is made by the Charitable Foundation of the worshipful Company of Engineers, a Livery Company of the City of London (see www.engineerstrust.org.uk), in conjunction with the Engineering Council.
The deadline for completed nominations, which should be emailed to platt@engineerstrust.org.uk, is 10 April 2019. Full details and the nomination form are available on the Engineers Trust website.