Review of Engineering Council Standards
Published: 28/11/2019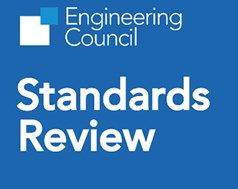 Thanks to everyone who responded to consultations on the Accreditation of Higher Education Programmes (AHEP), the Accreditation and Approval of Qualifications and Apprenticeships (AAQA) and the UK Standard for Professional Engineering Competence (UK-SPEC), carried out as part of our five-yearly Standards Review.
It is anticipated that updated versions of all these documents will be published during 2020. For universities seeking degree accreditation there will be a transition period during which accreditation may be permitted against either the (current) third edition or the (new) fourth edition of AHEP.
The new edition of AAQA represents a significant broadening in the scope of qualification and apprenticeship recognition, including development of support for accreditation and approval of higher apprenticeships (including but not limited to degree apprenticeships) and higher level non-degree qualifications.
A summary of responses to this second round of consultations is available on our website.