Higher Education Standards Review consultation event
Published: 01/07/2019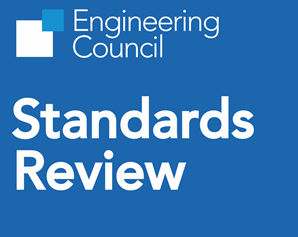 As part of our five-yearly Standards Review, the Engineering Council will be holding an Accreditation of Higher Education Programmes (AHEP) consultation event for engineering academics on Wednesday 24 July at Middlesex University (Hendon) from 10.30am to 3pm.  Professor Sean Wellington (IET and Chair of the AHEP Working Group) will be chairing the event, and there will be opportunities to discuss all aspects of the next version of AHEP.
If you are an engineering academic or involved in accreditation for your organisation, and would like to attend, please email eab@engc.org.uk by Wednesday 10 July to register your interest.
We would ask that anyone who would like to attend please familiarise themselves with the draft AHEP 4th edition before the event. 
If you are unable to attend this event, but would still like to contribute to the consultation, you are able to do so here. We also invite you to circulate this email to your colleagues and any other parties you feel may be interested.