Revised Engineering Council Standards Published
Published: 16/09/2020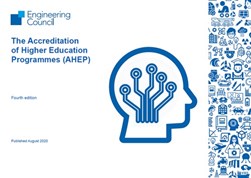 The fourth edition of Accreditation of Higher Education Programmes (AHEP) has been published ahead of the 2020-2021 academic year. There will be a transition period, from publication until the start of the 2023 academic year, during which providers can request accreditation against the old or new learning outcomes.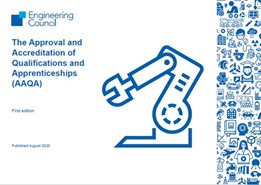 Approval and Accreditation of Qualifications and Apprenticeships (AAQA) is the new Engineering Council Standard against which apprenticeships (including Degree Apprenticeships and Graduate Apprenticeships) and non-degree qualifications can be recognised. AAQA supports the formal recognition of competence, as well as knowledge and understanding, developed through non-degree qualifications and apprenticeships. For higher level programmes this refers to the same learning outcomes as degree accreditation.
A summary of key changes is available for both AHEP and AAQA, and more information on the Engineering Council's revised Standards is available in our press release.