'This is Engineering' Day
Published: 16/09/2019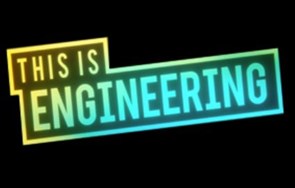 The Royal Academy of Engineering (RAEng) is launching 'This is Engineering Day' on 6 November, to help raise awareness and understanding during Tomorrow's Engineers Week. 'This is Engineering Day' will be a new national awareness day to increase understanding of what an engineer is and to celebrate the roles that will contribute to shaping our futures.
"Engineering and technology play an incredible role in shaping the world around us and in addressing some of society's biggest challenges, from providing a sustainable supply of food, water and clean energy, to advancing healthcare, and keeping us safe and secure," said RAEng Chief Executive Hayaatun Sillem. "We know that young people increasingly want to tackle these issues and make a difference in the world, but unfortunately the lack of understanding around engineering is stopping them from exploring careers that will enable them to do this."
She added: "This matters because we face an estimated shortfall of up to 59,000 engineers each year in the UK, and there is a pressing need to diversify our engineering workforce, since only 12% of professional engineers are female and less than 9% are from black, Asian and minority ethnic backgrounds. That's why we're making 6 November 'This is Engineering Day', to raise awareness of what an engineer is and celebrate those that are shaping the world we live in."
These figures come from research by EngineeringUK and more information about Tomorrow's Engineers Week is available online. The 'This is Engineering' campaign will be launching new films shortly – see the existing videos and more resources on their website.