Specification for bringing safe products to market in progress
Published: 16/09/2019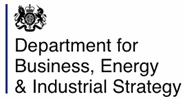 A new Publicly Available Specification (PAS) 7050 is under development, sponsored by the Department for Business, Energy and Industrial Strategy (BEIS).
Following the successful development of PAS 7100 Code of Practice for Corrective Actions and Recalls, there was a consensus of view from the relevant stakeholders that there was a need to develop a PAS to cover the 'upstream' aspects of the systems that deliver safe consumer products.
The PAS will aim to focus on non-food consumer products and is intended for use by designers, producers, importers, distributors, and refurbishers and sellers of second-hand products. The need to ensure that only safe products reach the consumer is equally applicable whatever the size of an organization and this PAS will aim to provide practical guidance for both large and smaller businesses.
The PAS will aim to highlight good practice for manufacturers and their supply chain partners to support them in meeting their legal duties to place only safe products on the market and to assist in achieving assurance of product safety within supply chains.
The PAS will also aim to set out prerequisites for regulators and others seeking to provide support and assurance to businesses in meeting the requirements of the PAS.
A public consultation is scheduled to take place in October 2019 and will be via BSI's online draft review system. If your organisation is interested in being part of the Review Panel, please contact Emma Brady at BSI.