New cancer support charity for construction and building sector
Published: 03/09/2018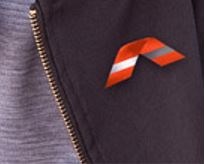 Members of the built environment and construction industry launched a charity aiming to transform cancer advice and support for people employed in the sector and to raise money for cancer research.
Working in partnership with Cancer Research UK and the Lighthouse Club, We Build The Future has three specific goals:
to support people who work in the construction and built environment sector who face the challenge of dealing with cancer in their lives
to fund research which can help accelerate improvements in the prevention, detection and treatment of cancer
to promote health and wellbeing in the construction and built environment sector in order to help reduce the risk of people developing cancer in the first place
To make a difference, We Build The Future is asking people to donate an hour of their earnings once a year. See their JustGiving site for more details.
They are also looking for people to take part in a case study, sharing their experience of dealing with the challenges that cancer can bring, or possibly to act as an ambassador at regional events, raising the profile of the charity. Contact info@webuildthefuture.org or visit https://webuildthefuture.org for more information.