International Engineering Alliance Meeting outcomes
Published: 03/09/2018

The Engineering Council hosted the International Engineering Alliance Meeting (IEAM) 2018, from 24 - 29 June 2018 at the Millennium Gloucester hotel in central London. The event opened with a Welcome Reception on the roof terrace of the Institution of Electrical and Technology (IET) overlooking the Thames. We were pleased to welcome Stephen Metcalfe MP, Government Envoy to the Year of Engineering, as guest speaker at the mid-week dinner at the Great George Street headquarters of the Institution of Civil Engineers (ICE).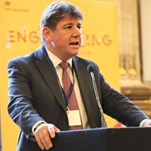 The International Engineering Alliance (IEA) is an umbrella organisation, of 36 member organisations from 27 countries, signatories to seven international agreements. These international agreements govern the recognition of engineering educational qualifications and professional competence, through which members of the IEA establish and enforce internationally benchmarked standards for engineering education and expected competence for engineering practice.
IEA meetings are an opportunity for the organisations that make up the alliance to consider strategic issues relating to best practice in accreditation and professional registration, discuss policies and procedures, consider reviews of the member systems and make decisions on applications for membership.


Highlights of this year's meeting include: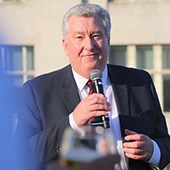 Workshops on strategic issues relating to the International Accords and Agreements
Peru, represented by Instituto de Calidad Y Acreditacion de Programas de Computacion, Ingeneria Y Technologia (ICACIT) were elected as a full signatory of the Washington Accord
Pakistan, represented by the Pakistan Engineering Council (PEC) were elected as a full member of the International Professional Engineers Agreement (IPEA)
Inaugural 'Train the Trainers' sessions were held to increase skills and widen participation for reviewers of Accords and Agreements
The Engineering Council provided detailed input into two Working Groups concerning the Educational Accords. In this and other discussions, relations with the signatories' delegations continued to be positive and constructive. It was agreed during the Washington Accord sessions of the meeting that our Board's November meeting will include a discussion on how best to clarify the status of recognition of Washington Accord graduates for registration in the UK. The Engineering Council's authorisation as signatories of the Washington Accord has been extended for a further two years.