Industrial Strategy Challenge to increase economic opportunities throughout UK
Published: 03/09/2018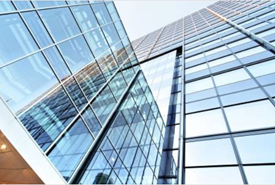 The UK's Industrial Strategy aims to boost the productivity and earning power of people throughout the UK, by helping businesses create better, higher-paying jobs and investing in the skills, industries and infrastructure that will help build a better Britain for the future.
Part of the Industrial Strategy sets out Grand Challenges to put the UK at the forefront of the industries of the future and applications are now open for two funds to tackle those Grand Challenges.
The Industrial Strategy Challenge Fund for research and innovation will invest £12.5 million in innovative projects that transform the delivery of new buildings. It is aimed at projects that focus on how buildings are designed, managed, constructed and powered, and propose ideas that can deliver cost savings, reduce delays and improve the ultimate output.
Projects must be led by UK businesses, collaborate with other organisations including one SME, and start by December 2018. Applications can request funding for up to 70% of project costs, which can be £25,000-£500,000 for projects of 6 to 12 months, or £250,000-£1million for projects of 12 to 24 months.
Find out more and apply for funding.
The Industrial Strategy Challenge Fund is also seeking to invest in women who are rising stars in business and innovation through the Women in Innovation Awards 2018. Eight women will be awarded a £50,000 grant and a bespoke package of mentoring, coaching and business support. The award is aimed at women who are at a critical stage of their career, with the potential to be future leaders in innovation and make a real difference to innovation in the UK.
The winning women will be an inspiration to others, have a clear vision for their business and are looking to develop a game changing novel idea or business innovation that can make a significant contribution to one of the Industrial Strategy Grand Challenges.