Inclusive recruitment toolkit to promote diversity in engineering
Published: 03/09/2018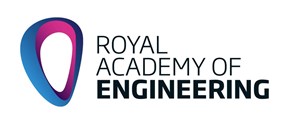 The Royal Academy of Engineering (RAEng) Diversity and Inclusion (D&I) Programme has collaborated with engineering employers to produce a toolkit on inclusive recruitment practice, aiming to improve the diversity of entrants to the profession.
The toolkit shares knowledge and gives case study examples of activities that have been successful within engineering organisations, to give ideas and assistance to other organisations and to promote inclusivity in the engineering sector.
RAEng recommends each organisation develop their own definition of inclusion based on their values and culture and communicate this to employees as a critical first step to developing an inclusive culture. They cite an example as:
"The process of inclusion engages each individual and makes people feeling valued essential to the success of the organisation. Individuals function at full capacity, feel more valued, and are included in the organisation's mission. This culture shift creates higher performing organisations where motivation and morale soar." Miller and Katz (2002).
An action group with representatives from 12 major engineering employers identified 27 areas where D&I could have a positive impact on the recruitment process, which were combined into five categories to develop the toolkit:
Culture
Foundation
Attraction and Talent Sourcing
Selection and Assessment
Funded by RAEng, the toolkit includes a series of case studies, highlighting specific initiatives, challenges, impact, hints and tips and next steps to support the implementation of D&I good practice. The toolkit aims to:
provide guidance on creating and maintaining inclusive cultures
encourage engineering employers to use the case studies to build a culture of inclusion across the engineering profession
showcase D&I good practice in a number of areas which reflect key culture and inclusion themes and for sustaining the pipeline of female talent in STEM.
who is responsible for championing D&I actions, and holding meetings for these leaders to share experiences, challenges, progress, advice and tips. Making leaders accountable may increase the likelihood of action being taken, and bringing inclusion to the forefront of recruitment will support change taking place in the industry. The DLG Diversity and Inclusion in Engineering Survey Report 2015 revealed that engaging senior leaders is essential for progress on diversity and inclusion. Among respondents, 67% said their organisation has a diversity champion and 63% identified the chief executive as being accountable overall for the success of any diversity strategy. This highlights the crucial role senior leaders play in developing inclusive cultures.
RAEng has also produced a study, Creating cultures where all engineers thrive, to increase understanding of the culture of engineering, the extent to which it is inclusive, and what would make it more so. The study's recommendations include delivering fair and inclusive career support and talent management.
View the full Inclusive Recruitment toolkit