Green GB Week – celebrating Clean Growth
Published: 03/09/2018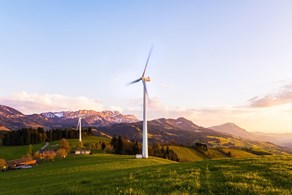 As part of the Clean Growth challenge under the Industrial Strategy Grand Challenges, the government has announced Britain's first ever Green GB Week.
Taking place from 15 October 2018, it will be an annual week designed to highlight opportunities for clean growth in the UK, and to demonstrate how businesses and individuals can contribute to tackling climate change, which is a shared responsibility for all.
The week coincides with the 10-year anniversary of the Climate Change Act and will showcase the leading role of the UK's academic community and businesses in new low carbon technologies, innovative financial products and business models that will help us tackle climate change while generating economic growth.
The government is encouraging local communities to embrace the challenge and grow momentum from the ground up. Clean growth will bring substantial benefits to all parts of society, from new jobs to cleaner air. Alongside raising awareness in local communities, Green GB Week will highlight business opportunities from clean growth and will provide a platform for the latest research on the impacts of climate change.