Gender disparity in engineering
Published: 03/09/2018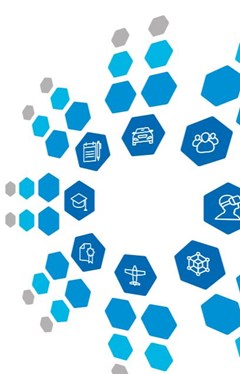 Engineering UK has published a research briefing on female underrepresentation in the engineering industry. The briefing builds on data from the Engineering UK 2018 state of engineering report and gives an overview of female progression along the STEM skills pipeline through education and within the workforce, examining the underlying reasons for female underrepresentation.
Women account for just 12% of people working in engineering compared to 47% of the overall UK workforce, with girls generally performing better than boys in STEM-related subjects at school, but rarely deciding to study STEM at A level or higher.
Evidence shows differences between genders in understanding of and interest in engineering, with perceptions of self-efficacy and identity likely to be key factors when making subject and career choices.
For example, the briefing reports only 60% of girls aged 11 to 14 think they could become an engineer if they wanted to, compared to 72% of boys. This decreases to 53% in the 16 to 19 age range, where only a quarter of girls say they would ever consider a career in engineering. Girls were also more likely to describe the profession as 'too complicated or difficult', 'dirty, greasy or messy' and a 'career for men' than boys.
There is an estimated shortfall of shortfall of between 37,000 and 59,000 people every year to meet demand for Level 3+ core engineering skills. The briefing highlights that, to achieve a more representative workforce, more needs to be done to inform girls about what a career in engineering entails and to improve the image of the profession.