Talent 2050: Engineering skills and education for the future
Published: 01/11/2018
The National Centre for Universities and Businesses (NCUB) has launched 'Talent 2050: Engineering skills and education for the future', a UK-wide study looking to inform thinking on the needs of engineering and digital education and skills systems into the middle of the century.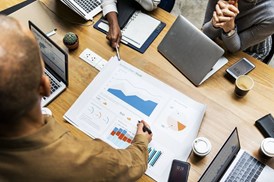 Phase 1 of the project looked at the issues around current and future engineering skills development and a report of its findings will be published on 7th November, with copies available on www.ncub.co.uk.
NCUB is now organising Phase 2 of the project, running a series of workshops across the country looking at how technological change will affect and shape future engineering skills needs.
The workshops:
9-11 am 21 November, London South Bank University
9-11 am 27 November, Barclays Birmingham Office
5-7pm 27 November, Southampton Solent University
9 -11 am 29 November, Barclays Cardiff Office
NCUB is keen to have a diverse collection of voices across the workshops. If you would like to express an interest in attending any of the above, please email Paul Jackson, at paul.jackson@jasia.co.uk