Standards Review consultation now closed
Published: 01/11/2018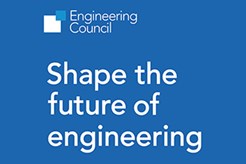 Our Standards Review consultation has now closed and the Engineering Council would like to sincerely thank all those who responded.
The key purpose of our five-yearly Standards Review is to ensure that the Standards, including the requirements for registration as a professional engineer or technician, remain fit-for-purpose as engineering and the wider world changes.
The responses we received will help shape the future of Standards for professional engineers and we thank you again for participating. We look forward to sharing the results with you in due course.