Quality Assurance Committee update
Published: 01/11/2018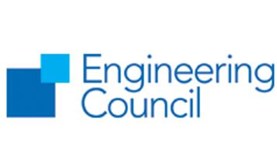 The latest meeting of the Quality Assurance Committee (QAC) was held on 18 October and considered a number of licence renewals, interim reviews and registration agreements, as well as reviewing key documents.
QAC agreed to renew the current licences for both the Institute of Materials, Minerals and Mining (IOM3) and the Royal Aeronautical Society (RAeS). They also approved the registration agreement between the Royal Aeronautical Society (RAeS) and Royal Institute of Navigation (RIN).
QAC formally approved the 2018 Annual Licence Report, which will be distributed to all Licenced Members by the end of November.
Following the development of the risk-based licensing approach, QAC is providing feedback on revised key documentation. The implementation of the risk-based approach is expected to start in early 2019. Within the new process, an annual risk assessment will be undertaken for each licensed member to determine the level of monitoring for the following 12 months.
All Engineering Council registrants are committed to maintaining and enhancing their competence, which means undertaking Continuing Professional Development (CPD). From 1 January 2019, licensed members will be required to sample their registrants' CPD and sampling activity will become part of the licence review process. Professionally active registrants who persistently do not respond to or engage with requests for CPD records from their institution risk removal from the Engineering Council Register.
The next QAC meeting is planned for mid-January 2019.