Board retreat considers key issues
Published: 01/11/2018
The Engineering Council Board met in the impressive surroundings of The Welding Institute's (TWI) premises in Cambridge and covered an agenda of essential issues surrounding registration, engineering ethics and the Washington Accord.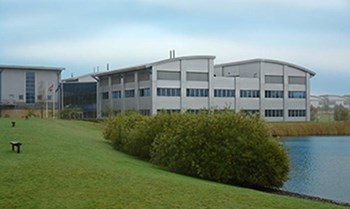 On the first evening the retreat opened with an address from the Board Chairman, Professor Chris Atkin FREng CEng FRAes on "Engineering habits of mind" and was followed after dinner by a talk from Mark Titterington, EngineeringUK's CEO, on "Plans for Tomorrow's Engineers".
The next day, there was an early start, following a welcome from TWI host Eur Ing Chris Eady BSc (Hons) MSc CEng MRAeS FWeldI. After an introduction from Alasdair Coates BEng (Hons) MSc CEng FICE MCIHT CMIOSH, work started on the three key sessions for the retreat, each of which was run by a Board member and a member of Engineering Council staff.
The first session of the morning covered two main issues: a review of UK-SPEC and its relevance to specific engineering careers, and the promotion of registration and the Register. It was led by Jonathan Seville FREng FIChemE, Chair of the Registration Standards Committee, and Katy Turff CMgr MCMI, Head of Professional Standards.
Session two concentrated on "Engineering Ethics" and how we engage most effectively with employers and the profession, led by EUR ING Bill Hewlett CEng FICE FIET and Deborah Seddon, Professional Standards Advisor.
The afternoon session considered the relationship between the UK Standard and the Washington Accord, and was led by Graham Woodrow, Chair of the International Advisory Panel, and Dave Clark PhD FRSC, International Affairs Manager.
In summary, the Board retreat was an opportunity to spend time focused on the challenges and opportunities facing the charity, and to ensure that the Engineering Council accomplishes the goals embedded in the Strategic Plan 2018 to 202s0.