Standards Review Consultation
Published: 07/06/2018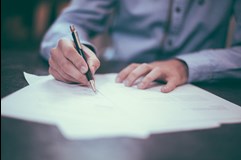 The Engineering Council is currently in the process of undertaking our five-yearly Standards Review, one of the Key Tasks in the Engineering Council's 2018-20 Strategic Plan. The review covers the documents that together set out the requirements for registration along with the rules and guidelines for carrying out registration and the activities that support it:
UK Standard for Professional Engineering Competence (UK-SPEC) 
Accreditation of Higher Education Programmes (AHEP)
Approval of Qualifications and Apprenticeships Handbook (AQAH) and
Registration Code of Practice (RCoP).
We are also taking this opportunity to review the structure of the Register, to ensure that our professional titles remain relevant, accessible and inclusive to the widest range of engineering professionals.
A series of consultations, which will take place over the next 12-18 months, are central to the review.  While the views of our Licensed Members are crucial, we are particularly keen that the review engages a wide range of stakeholders, including both 'users' of the Standards documents (such as the professional engineering institutions and education providers) and those who are affected by the Standards (such as prospective registrants and engineering employers).
We intend to be broad in our influences and our thinking, taking account of issues including:
those that position the profession to meet the needs of registrants in the future, such as changing international relationships, changes in the education and qualifications landscape, and new emerging and future engineering disciplines and practice areas
developing trends within the profession
matters of operational detail, such as the role of interim registration, possible provision of a manual or handbook for accreditation/approval of IPD and conducting professional review interviews in languages other than English.
We expect to issue the initial stage of consultation questions over the summer, but if you have any questions or suggestions for the review at this stage, please send them to us at standardsreview@engc.org.uk