New Engineering Council case studies
Published: 21/07/2016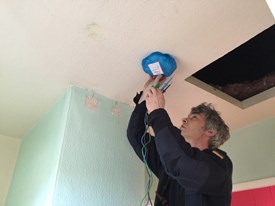 Simon Dobson LCGI EngTech MIET MInstLM
No two days are the same for Electrician Simon Dobson, who works for a registered social landlord and ensures that electrical installations in these properties are safe for use by the general public.
Simon says: "I believe achieving registration as an EngTech has benefitted my career in a number of ways. It has set me apart from other technicians and being an EngTech proves my competence to my employer and shows them that I have an internationally recognised professional title."
Follow the link to read Simon Dobson's case study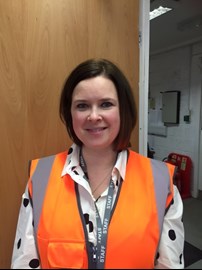 Eileen Russell CEng MIMechE is Head of Engineering and Maintenance at Strathclyde Partnership for Transport's (SPT) Glasgow Subway Operations. She is responsible for approximately 80 staff who maintain the fleet of trains, the electrical power system, signalling and control systems, tunnels and track of the Glasgow Subway system.
Eileen says: "Becoming a CEng was an opportunity to validate my skills and experience as a professional engineer and it has helped me to stand out against other candidates when being considered for job opportunities."
She adds: "My job is exactly the same as it would be for a male engineer. I feel respected and supported as part of the engineering team and I've been lucky enough throughout my career to work for companies and managers who have given me excellent opportunities for personal development, including training and coaching."
Click here to read more about Eileen's engineering experience