Engineering celebrated at Westminster Abbey
Published: 20/12/2018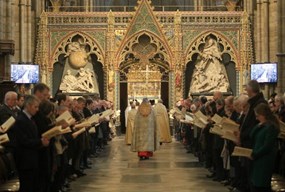 The vast contribution engineers make to society was in the spotlight as Westminster Abbey played host to a National Service for the Year of Engineering in November 2018.
The service, the first of its kind, marked the government's Year of Engineering and the bicentenary of the Institution of Civil Engineers (ICE). The event was jointly organised by HM Government, ICE, and the Royal Academy of Engineering (RAEng).
See the government's press release on the national celebration of engineering for further information.