Ron Hedger IEng MIFireE
Published: 11/12/2019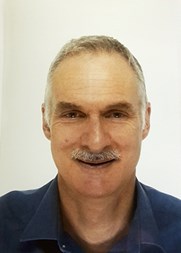 Education and qualifications:
BSc (Hons) Open
HND Fire Safety Engineering
Fire Service College Fire Safety Inspector's Certificate
Fire Service Exam Board Leading Fireman Certificate, Sub Officer Certificate and Station Officer Certificate
Company:
TecFire Limited

Job title:
Director and Fire Engineering Consultant
Please describe your role or position within your workplace.
Having completed 30 years within Local Authority Fire and Rescue Services, I have set up an independent Fire Engineering Consultancy, which allows me to have direct control over the work I take on and the quality of the advice provided.
Although currently small, using associate contacts and ex-colleagues to provide resources, my plan is to develop my company to be able to compete for the highest profile Fire Engineering projects.
Please provide a brief outline of your career so far.
I started with the Hampshire Fire and Rescue Service in 1989, spending seven years as a Firefighter before being promoted into a role in Community Fire Safety in 1996. One of my tasks in this new role was to work with a seconded teacher to develop a schools' fire safety initiative, which was extremely successful and is still running today. In 1998 I was again promoted to a role as a Fire Safety Inspector, responsible for specifying and issuing Fire Certificates and for the enforcement of the Fire Precautions Act. Other fire safety work included consultation work for Building Regulations, public entertainment inspections and advice to members of the public.
I then moved into a managerial role with a team of Fire Safety Inspectors, responsible for enforcement activity and development of policy and procedures for the Technical Fire Safety (TFS) function, service wide. I also organised technical seminars and training packages to TFS personnel throughout the service and coordinated the re-alignment of the Commercial Training Unit from a profit-making commercial entity to non-profit making, to comply with changes in legislation governing trading by public authorities.
Other roles I have undertaken during my service include Emergency Incident Command, Senior Enforcing Officer for 20 Control of Major Accident Hazards (COMAH) Regulations sites and finally Fire Engineering and Consultations Team Manager. In parallel with my Fire Service career, since 1998 I have also worked with the Fire Protection Association (FPA) as an Associate Instructor, presenting training courses on fire safety legislation, building design, and management of complex residential buildings.
On retiring from the Service, I felt that my experiences gave me an almost unique awareness of both the regulatory and commercial needs of the industry which fitted well with the Dame Judith Hackitt DBE FREng recommendations in the Building a Safer Future final report, and that I now had an opportunity to offer those insights as a service. This encouraged me to set up my own Fire Engineering Consultancy, TecFire. I am now responsible for the full range of business development and quality assurance tasks necessary to build a new business, as well as setting and maintaining the technical standards of services provided.
Have you worked on any unusual or high-profile projects?
Since setting up as an independent consultant in April 2019, I have been fortunate to have been commissioned to assist on a wide range of noteworthy projects.
Some of the more interesting ones include:
• assisting the Beaulieu Estate with fire precautions in their buildings
• reverse engineering a Building Fire Strategy for a seven storey Edwardian conversion to student accommodation
• developing a Building Fire Strategy for a Sikh temple in Leicester to enable a new 400 guest wedding facility within the building
• providing an expert witness statement as part of the defence in a Fire Safety Order prosecution
• assisting the London Borough of Newham Licensing Authority to audit the safety arrangements for the London Stadium, home to West Ham Football Club.
What contributed to your decision to become professionally registered?
In 2004, the Institution of Fire Engineers (IFE) Southern Branch President approached me to suggest that I apply to register as an Engineering Technician (EngTech). He was a strong advocate of the IFE and the benefits of professional registration for experienced, but unqualified, practitioners.
I was very keen to gain formal, professional recognition for my increasing competence in the field of fire engineering. This was strongly supported by Hampshire Fire and Rescue Service (HFRS), who are keen for their serving officers to achieve professional recognition. So in 2004, I applied using my Fire Service Exam Board (FSEB) Sub Officer Certificate as the entry qualification and gained registration as an EngTech in 2005.
My involvement in registering with the Engineering Council enhanced my understanding of the importance of professional recognition to the extent that, in 2006, I enrolled on a degree course with the Open University (OU), achieving a 2:1 Honours degree in 2012.
In my Fire Service role as Fire Engineering Team Manager, I was actively encouraged to apply for registration as Incorporated Engineer (IEng). Unfortunately, although my OU degree was predominantly constructed from engineering courses, it was not accredited by a professional engineering institution licensed by the Engineering Council and so I was required to follow the individual route, supplementing my qualifications with a technical report. The aim of this report was to demonstrate an equivalent standard to that required of an undergraduate engineering degree dissertation.
HFRS were an enormous help, providing facilities and support for me to carry out my investigation and to complete my technical report. During the application process, the IFE assigned me a mentor who provided me with support and guidance on the level and extent of such a report and on limiting my enthusiasm to over-extend the scope of my investigations, ensuring an achievable result.
From initial application, the technical report took 18 months to complete, most of which time was spent learning the academic reporting process. At the end of the process, I was invited to a viva voce stage comprising two interviews. The first was to examine my technical report, my understanding of the principles involved and my interpretation of the processes and results; the second stage was to examine the depth of my involvement in my career episodes. The process of completing my application for registration as an IEng via the individual route was hugely educational and immensely rewarding personally. For me, the hardest part was justifying academically things I knew to happen through experience, however it encouraged me to expand my awareness of the academic side of fire engineering and develop my network outside of the Fire Service.
In what ways has registration benefitted your career?
After becoming registered, originally as an EngTech, I became an EngTech peer reviewer for the IFE and an advocate for professional registration within HFRS, encouraging and supporting my colleagues in applying. The process of becoming registered as IEng has increased my awareness of a much wider range of issues affecting fire safety and fire engineering throughout the country and enabled me to connect with a network of like-minded professionals, with whom I can test my opinions and increase my knowledge base.
Since setting up as an independent consultant, I have been kept very busy on a wide range of interesting projects. At least three-quarters of the work I have been offered has been facilitated by my being able to demonstrate my competence through my Engineering Council IEng registration.
Is there any advice you would pass on to someone considering professional registration?
Yes, for anyone wondering whether to apply for registration, do it! The benefits are not limited to internal recognition within your own organisation. Professional registration demonstrates competence worldwide and opens doors to new exciting opportunities.
In respect of the effort involved, a journey of 1,000 miles starts with the first step. Start. Even if it takes a long time, constant slow progress will get you there in the end.
While I was initially very disheartened to discover that my degree was not one of the courses which are accredited as meeting the education requirements for IEng registration, having completed the task of the technical report, I am very pleased to have been required to do so. The assistance I received from my mentor was clear, timely, concise and enormously helpful. I probably did not ask for help enough, and as a result made the process more difficult for myself than strictly necessary.
I would strongly advise anyone going through the process, particularly the individual route, to make good use of your mentor. Most of my personal development was in learning the academic process necessary to carry out an effective and valid investigation, and to write an appropriate technical report. Since then this has shaped every aspect of my dealings within the fire engineering community and proved to be very beneficial in reshaping my thinking.
How does your employer benefit from your professional registration?
I have been very fortunate to have been supported throughout my career with HFRS to gain qualifications and registrations to demonstrate competence in fire operations and fire engineering. Unfortunately for HFRS, as I have now moved on, future direct benefits are limited to my maintaining the high standards they have encouraged in me during my development.
As Director of my own consultancy, I hope to be able to demonstrate the ethical standards espoused by the Fire Service and the Engineering Council in the development of my business and dealings with my clients.
Where do you see yourself in your career in five years' time or what are your future ambitions?
Having retired from the Fire Service and set up my own consultancy, I am now in a position to develop my business services in the direction I feel most comfortable with. In five years, I hope to be Director of a thriving business with a proven reputation for quality.
I feel that the opportunities in the sector are extremely exciting and my involvement with the IFE has given me the confidence to take this step into the commercial sector. I hope to be able to give back some value to the IFE in the future, by my involvement in the relaunch of the IFE Southern Branch, various Special Interest Groups (SIGs) and as an advocate and peer reviewer for professional registration with the Engineering Council.
As a direct result of my experiences during my application for IEng status and resulting registration, I have enrolled on the Masters of Science (MSc) in Fire Safety Engineering course at the University of Central Lancashire and I hope to qualify in early 2020. My intention is then to register as a Chartered Engineer (CEng).
Do you participate in any other career-related activities, such as mentoring, volunteering or membership of other engineering groups?
I am involved in the relaunch of the Southern Branch of the IFE as Treasurer. The intention is to provide quality Continuing Professional Development (CPD) on a wide range of fire safety related topics. I am a member of the steering committee for the new Smoke Ventilation SIG, with a personal aim of increasing my own knowledge of smoke ventilation research and techniques, but also to provide a forum for the discussion of such topics. I intend to remain an active member of the IFE, hopefully assisting in the shaping of the future of fire engineering and fire safety across the community.
I have a personal interest in the philosophy of fire risk assessment and a desire to stimulate discussion with like-minded individuals to improve the practices, processes and reporting of fire risk assessment, possibly by the setting up of a new Fire Risk Assessment SIG.
Since 1998, I have worked (and continue to work) with the FPA as an Associate Instructor, presenting training courses on fire safety legislation, building design and building management. This has enabled me to maintain my knowledge of fire legislation and design guides through many years of development.