Kailash Neenooth IEng MIMechE
Published: 24/10/2016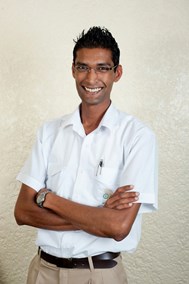 Education and qualifications: BEng (Hons) Manufacturing Engineering, MSc Professional Engineering
Which Institution(s) are you a member of? The Institution of Mechanical Engineers (IMechE)
Current job title: Workshop Operations Manager
Company: Manser Saxon Contracting Ltd
Length in current job: Since February 2015
Approximately how many staff are employed by your company? 1,000 +
Where are you based? Mauritius
Please describe your current role
I manage a team of five Grade 1 welders and 27 qualified duct fabricators and duct erectors and am responsible for the development, design and construction of sheet metal and structural steel members. I am also responsible for the installation, modification and maintenance of workshop equipment. My main duties include securing new projects to increase the workshop's turnover and profitability as well as planning, overseeing and co-ordinating activities concerned with the development, design and construction of sheet metal and allied products. I also set our standards and policies of installation, modification and quality control and ensure that our processes and equipment comply with Occupational Safety and Health regulations.
Please provide a brief outline of your career so far
I went to school in Mauritius where I completed my Higher School certificate in 1999. I then moved to Australia to pursue an Aeronautical Degree at the University of Sydney in 2000, returning in 2004 to complete an engineering degree at the University of Mauritius. I have more than five years of experience in the field of mechanical engineering and maintenance.

I started my career with Sprema Engineering Works (SEWL) as a production engineer in 2008. In my three years at the company, I monitored numerous projects which called for the fabrication and assembly of elaborate structural steel works for prestigious constructions sites, including Apollo Bramwell Hospital, Raffles Tower and Bagatelle Mall, collaborating closely with architects and structural engineers.

In July 2011 Les Moulins de la Concorde (LMLC) hired me as maintenance engineer, progressing to maintenance manager in December 2013 until February 2015.

I recently joined Manser Saxon Contracting, one the IBL Group companies, as workshop operations manager because I wanted a new challenge in my engineering career.
Have you worked on any unusual or high profile projects?
I recently worked on the renovation of a large touristic resort, Shangri-La's Le Touessrok Resort and Spa, including all heating, ventilating, and air conditioning (HVAC) designs, ducting works and steel structures. I am currently working on another big hotel project, which will be completed by summer 2016.

What spurred you to work towards registration as an IEng?
After completing my studies I decided to join IMechE, initially as an Associate Member. I gained experience and finally decided to go for Incorporated Engineer (IEng) registration in 2014. The prestige and ethical implications associated with this international standard of competence made this an honour for me to achieve. Also, Mauritius is a small island which is developing at a fast pace, so for me registration also benefits the development of my professional career, giving me an advantage above those who are not professionally registered.
How did you become registered as an IEng?
By 2014 I realised it was high time to upgrade my membership status with IMechE and go for professional recognition. With five years of knowledge and experience I decided to apply for registration as an IEng. Before I started my application, I contacted IMechE for the Independent Mentor Service (IMS) and was assigned a mentor who was based in North Carolina, US, and we communicated via Skype and email. My mentor was a great help and guided me to make sure I understood and met the competences and commitments outlined in the UK Standard for Professional Engineering Competence (UK-SPEC), and that I was ready for my professional review. I had my interview in Mauritius and successfully gained IEng status in March 2015.
How has professional registration as an IEng benefitted your career?
Acquiring professional registration has boosted my career and is evidence of my level of competence for colleagues, friends and external organisations. They are quite amazed by the post-nominals 'IEng MIMechE' after my name. Nonetheless, in Mauritius, many companies still require that you are registered via the Council of Registered Professional Engineering Mauritius to practice engineering, international registration is not yet widely accepted here.
What advice would you give someone considering professional registration as an IEng?
I have been a Professional Review Assessor and a volunteer for the Independent Mentor Service for IEng candidates since 2015 and my advice would be to keep going! At first it can seem daunting when you look at the application form but if you make use of all the help and guidance that is available it will turn the road to IEng into a smooth path. I would recommend always keeping a log of all your activities and achievements during your career and would definitely encourage eligible applicants to apply straightaway.
What is your employer's attitude towards professional registration?
Were they supportive while you were working towards professional registration as an IEng? Although my employer did not have any requirement for me to seek professional registration, they supported my decision that it would be beneficial for my career progression. As most of the companies in Mauritius do not have an accredited training scheme to support my application, I relied mostly on the support of IMechE.
How does your employer benefit from you being professionally registered as an IEng?
As an IEng, my employer can have confidence in my skills and competence to undertake engineering projects.
What are your future goals?
I am currently studying for my MSc Professional Engineering at the University of Derby and my aim is to have achieved Chartered Engineer (CEng) status by the time I complete my MSc. In terms of my career, I plan to continue taking on new responsibilities while using my experience and expertise to contribute to employer objectives, such as increasing profitability.

My career goals for the next four to five years include keeping up to date with new technologies; finding international opportunities to develop my knowledge and experience further; progressing to a more senior position within my organisation and becoming part of the company's strategic thinking; and all the while continuing to promote engineering as a career.
Kailash Neenooth IEng MIMechE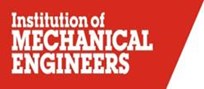 Registered: 2015