Jobert Fermilan IEng FIHE MICE CMgr MCMI
Published: 23/01/2019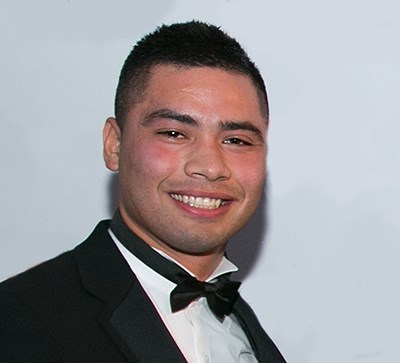 Education and qualifications:
MA in Strategic Leadership
CEBA Certificate in Executive Board Administration
BSc (Hons) Environmental Civil Engineering
FdSc in Concrete Technology
NEBOSH National General Certificate in Occupational Health & Safety
BTEC Diploma in Construction and the Built Environment
NVQ Level 3 in Mechanical Manufacturing Engineering Operations
Job title:
Scheme Project Manager
Employer:
Highways England
What inspired you to become an engineer or pointed you towards an engineering career?
I have always been fascinated with buildings, bridges, and architecture. As a child, I remember watching Mega Structures on television and afterwards, I built a bridge made out of Lego and moved on to building origami structures. To test the structures, I loaded the bridge with shoes, simulating vehicles on the structure until failure. I replicated the scenario over and over again to beat the previous loading on the bridge.
From this moment onwards, I aspired to be a Civil Engineer solving problems, providing innovative solutions and hoping to improve the environment for a sustainable future.
Please describe your role or position within your workplace.
I am responsible for overseeing and managing schemes which comprise a set of work activities involving road renewals, replacements and/or improvement schemes on a particular section of the strategic road network for Highways England. I control and lead schemes from design to construction closeout, ensuring governance, budget control, time and quality.
I have a pivotal role to play within the business, as part of Highways England's three strategic imperatives. I ensure Health and Safety is at the forefront of my day to day activities when delivering assets on the strategic road network and taking into consideration how the public will be affected ensuring minimal disruption to their day-to-day life. On the other aspect, it is essential that we have a value-for-money solution for taxpayers, whilst protecting the work-force and the travelling public.
Can you describe a typical working day?
No two days are alike, I work in a fluid and dynamic environment. A typical day may comprise of several activities such as scheme start-up and pre-start meetings with various specialist contractors discussing buildability and potential use of new exciting materials on the market.
On the other hand, I could be reviewing scheme risk registers, monitoring our action tracker and carrying out project planning exercises. Some days I could be on-site for reconnaissance, ensuring the proposal is value for money and assessing information which may implicate the scheme for delivery.
Are there any particular challenges or unusual aspects to your role?
Working in a fluid environment means you learn to appreciate the unpredictable nature of the political decision and how the programme is impacted. In addition, it can be challenging to promote innovative materials and/ or value-added engineering on schemes, some colleagues are experienced in their role however resistant to change which can be a challenge.
What do you find most enjoyable about your job?
I love and enjoy my job, the daily activities provide me with the opportunity to be challenged, solve complex problems, and build a better world for the future. I take pride in what I do at Highways England and I am fully satisfied that other people benefit from the end product and the services we provide at Highways England.
As a Civil Engineer/ Project Manager my role allows me to be enthusiastic and carry out research on new exciting applications for the industry which may benefit future schemes. The ever-changing construction industry and broad civil engineering activities mean I am continually learning and developing my skills, knowledge and experience "This is why I love Civil Engineering" more importantly influencing future engineers of tomorrow's world.
Is there a great professional achievement or high-profile accomplishment that you would like to tell us about?
I have recently advanced from Engineering Technician (EngTech) to Incorporated Engineer (IEng) status. I was recognised with a Fellowship from the Institute of Highway Engineers (IHE) making me the youngest Fellow in the institute's history. In addition, I was nominated to sit on the Board of Directors for the institute as part of the National Council Committee, which advises on all matters for helping shape the UK industry; this started in July 2018.
After obtaining Incorporated Engineer (IEng) ranking, I strove for more and earned the Chartered Manager (CMgr) professional status with the Chartered Management Institute.
These two achievements complement my skills, knowledge and experience. This prestigious professional recognition allows me to connect with the wider community and engage with future engineers for tomorrows world as part of my Science Technology Engineering and Mathematics (STEM) network activities.
What contributed to your decision to become professionally registered?
I was exposed to professional registration amongst peers when I started my apprenticeship in a Civil Engineering Laboratory and Design office.
I believe professional registration is a great way of showing one's competence and pride, as well as outlining the individual's commitment to a Code of Ethics and Conduct.
In what ways has registration benefitted your career?
Being a registered Engineering Technician (EngTech) created a lot of opportunities for me. Now, having achieved Incorporated Engineer (IEng) and Chartered Manager (CMgr) status, this has marked a milestone in my career, sealing recent experience which illustrates my capability and professional capacity. Having achieved professional registration has allowed me to speak with confidence and I am currently working towards becoming a Chartered Engineer (CEng).
How does your employer benefit from your professional registration?
Highways England strives to know their employees are professionally recognised by the Engineering Council. This achievement demonstrates that we are an intelligent client. Like most companies, professionally registered employees signify a sound level of competence, know-how technical knowledge and expertise to deliver programmes.
Highways England have several graduates and apprentices working for the business, the professionalism varies from a range of Trainee Civil Engineers, Trainee Project Managers and Trainee Quantity Surveyors, who are encouraged to do professional development.
Is there any advice you would pass on to someone considering professional registration?
When you start thinking about professional registration, ask the appropriate institution for advice and seek help from professionally recognised colleagues at work as soon as possible. Don't let the negativity stop you from drafting your application and mapping out your objectives.
REMEMBER, professional registration raises your profile, opens opportunities and rewards you in ways you currently do not realise.
Where do you see yourself in your career in five years' time or what are your future ambitions?
In five years' time I aim to have obtained Chartered Engineer status and in conjunction, I am eager to have completed a Masters in Business Administration postgraduate degree.
Do you participate in any other career-related activities, such as mentoring, volunteering or membership of other engineering groups?
Since 2013, I am actively promoting and motivating the future engineers of tomorrows world as part of my involvement as a STEM ambassador, representing my employer. I mentor colleagues through professional registration for EngTech and IEng.
I currently volunteer as a Local Enterprise Partnerships (LEPs) lead for Cumbria Schools in aid of contributing strategy for developing business, innovation and skills in the area and help determine local economic priorities and growth.
I enjoy raising money for charities and most recently, I undertook the Three Peaks Challenge in aid of Help for Heroes.

Outside work, is there any activity you enjoy doing in your spare time that relates to engineering?
Outside work I enjoy promoting civil and highways engineering to future engineers. I am a Science, Technology, Engineering and Mathematics (STEM) Ambassador and a LEP lead for Cumbria.
On the really fun stuff, I enjoy playing rugby to and love spending time with my family whilst my newborn son Leo keeps me entertained and busy all the time, maybe one day I can inspire him to be a Civil Engineer and help make a difference to our world.