Emma Burns IEng MCIHT
Published: 09/01/2019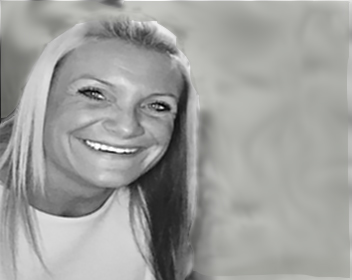 Education
HNC Civil Engineering, Level 5 SVQ Senior Construction Management
Title
Scheme Delivery Manager
Employer
Amey
What inspired you to become an engineer or pointed you towards an engineering career?
My dad was an engineer, then after I worked on the 2G contract in Scotland, I became really fascinated by the variety of skills and different aspects there were involved in engineering. It looked like a career where I would always be learning new things.
Please describe your role or position within your workplace.
I currently ensure delivery of all works within the South East contract as well as overseeing designs, designing schemes, traffic management, construction design management, subcontractor liaison, testing results etc.
Can you describe a typical working day?
The day usually includes problem solving, updating programmes, issuing subcontractor instructions, organising scheme handovers, attending pre-start and programme meetings, sorting out traffic management layouts and liaising with designers, clients and subcontractors.
Are there any particular challenges or unusual aspects to your role?
Coordinating a lot of different subcontractors for one night, for different jobs is a challenge. It's all about communicating between different teams, solving problems and making sure things run smoothly.
What do you find most enjoyable about your job?
I really enjoy the pressure and feel a great deal of satisfaction when things turn out well, such as when schemes are delivered, and everything goes to plan; more so on complex schemes.
Is there a great professional achievement or high-profile accomplishment that you would like to tell us about?
Achieving my EngTech had been a big accomplishment for me, as well as finishing my Level 5 SVQ in Senior Construction Management, however I have just become registered as an Incorporated Engineer (IEng) through the CIHT. It took over a year to complete all the stages and was a challenging time but well worth all the hard work. Reaching my second interview stage, I was very nervous as I had to carry out a presentation but the interviewers made me feel at ease and the rest just flowed. Again this has raised my profile in my workplace and my career status in general in the industry.
One of my work achievements I'd like to mention is that I resolved a seven-year on-going drainage problem, from design to construction. It was done in budget, was considered well-executed and completed within two months, which was a very short time scale.
What contributed to your decision to become professionally registered?
I felt it was the best way to feel I had achieved a certain level in my career. To be accredited by a professional institution was a massive achievement for me.
In what ways has registration benefitted your career?
It has shown other professionals that I have been recognised as being at a certain level in the engineering circle. It has given me help in progressing my career by holding talks that I have gone to and supporting me.
How does your employer benefit from your professional registration?
It shows the company encourages their employees and is supporting them to become accredited. This also looks good for the company because it shows they have professionally recognised people working for them at certain levels. My company also benefits because my charge-out rate has increased.
Is there any advice you would pass on to someone considering professional registration?
Don't hesitate, do it.
Where do you see yourself in your career in five years' time or what are your future ambitions?
I would like to be a Chartered Engineer and possibly a higher ranking manager.
Do you participate in any other career-related activities, such as mentoring, volunteering or membership of other engineering groups?
I have been assisting others in the company with their EngTechs, I am also a STEM Ambassador.
Outside work, is there any activity you enjoy doing in your spare time that relates to engineering?
I have been doing STEM work in schools.