Christopher Gauton BSc (Hons) IEng MEI
Published: 22/01/2021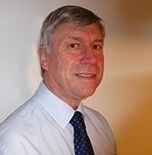 Education and qualifications:
BSc (Hons) Fire Safety Engineering, University of Central Lancashire
HNC Fire Safety Engineering, University of Central Lancashire
University Diploma in Fire Safety Engineering, University of Central Lancashire
Specialised training courses include: Expert Witness, Legal Enforcement, Evidence Management, Investigations, Specialist Fire Risk Assessment and Preservation of Evidence, plus NEBOSH Management of Safety & Health and NEBOSH National Certificate in Construction Health and Safety
Job title: Risk Engineer
Employer: Self-employed consultant
What inspired you to become an engineer or pointed you towards an engineering career?
I was a Fire Officer until 1992. I was injured in a fire and the fire service terminated my employment, so at 32 I had to find a new career and life. I contacted the University of Central Lancashire in Preston about courses as well as other educational establishments in the North West. A course leader called David Evans had faith in my abilities and persuaded me to enrol on the Fire Engineering course.
I had never thought of going to university and the fact I was given that opportunity was the best thing I have ever done as it opened up a new world, not only in regard to careers. Through the university I got involved in the Energy Institute (EI) and through the EI the Engineering Council and hence I gained my Incorporated Engineer (IEng) status. Because of this I have been able to do jobs in the rail, insurance, nuclear and oil and gas sectors. This has advanced me professionally and as a person.
I was born the son of a miner, so expectations were low of where you could go and what you could do in life. When I left school my parents were told I would not be more than a labourer on a building site. I found that out from my dad when I had got my degree.
Please describe your role or position within your workplace?
This has changed from job to job. In some cases, I reported to the Project Manager, sometimes to the Project Sponsor and from time to time to the Head of Assurance and Safety while at Railtrack. All of the work I have undertaken has been challenging and has required professional expertise. It requires me to think outside the box and use my initiative and engineering experience. I was a Specialist Inspector for the Health and Safety Executive (HSE), which required inspecting offshore oil and gas installations. Some of those were forty-plus years old, which brought its own challenges due to ageing equipment and corrosion problems.
Can you describe a typical working day?
Every day is different, from working on site inspecting, writing reports, dealing with standards, to meetings with various interested parties including sponsors and project managers. No two days are the same and it can be challenging. That is what I like about the work I undertake.
Are there any particular challenges or unusual aspects to your role?
This is dependent upon where I am working. I have worked on civil engineering projects in the rail industry and inspecting in various industries from steel works to plastic extrusion. One rail project I was involved with was a multinational, multidisciplinary team; I think the British members of the team were most risk aware and this came over in the way we approached aspects of the project.
I have also inspected nuclear licensed sites and worked offshore, inspecting oil and gas installations. All of these bring their own challenges and require knowledge and expertise.
The offshore environment is very different to working on a nuclear licensed site and in turn this is different to a major civil engineering project. 
What do you find most enjoyable about your job?
Dealing with other engineers and exchanging views and expertise. I have learned from other engineers. For example, we once had a leak on a water fire main, offshore. The leak was in a very awkward position in a confined space and an engineer from Canada came up with a temporary solution, which was using a dog's rubber ball and a ratchet strap to seal the leak until a permanent replacement could be made. That is what engineers do - adapt and come up with solutions. That solution offshore is now known as a dog's ball clamp.
Is there a great professional achievement or high-profile accomplishment that you would like to tell us about?
I have lots of those. When I left university, I worked for Railtrack on various major civil engineering projects, including the demolition and rebuilding of Manchester Piccadilly station. This project was undertaken while the station was still operational, and the work had to be completed in time for the Manchester Commonwealth games.
I also worked on the Manchester Airport General Terminus, a project which created a central hub for public transport, including trains, trams and buses. Another project was the Sunderland Direct Project, an extension of the Tyne and Wear Metro from Newcastle to Sunderland and it was two years behind schedule, so the previous project team was replaced, and we managed to cut the delay to six months. A final project of interest is the Thameslink 2000 project which connected rail services from north to south across London and a lot of the work involved subsurface railway stations.
An investigation I carried out resulted in new guidelines being produced by the EI for new bolted joints. The American Society of Mechanical Engineers (ASME) standard was also revised, and a new European standard has been produced to cover the finding of my investigation. I was Research Coordinator, overseeing the work carried out by the scientists and engineers at the Health and Safety Laboratory (HSL) in Buxton, part of the national Health and Safety Executive (HSE). The reports produced concerned various aspects of offshore safety, research into emerging technologies and horizon scanning for technology which could reduce hydrocarbon leaks, the major risk offshore. While at the HSE I provided a technical contribution to the development of international and industry standards that normally go beyond the UK and are adopted around the world.
As a nuclear inspector I was involved in a wide variety of tasks including inspecting nuclear licensed sites and investigating incidents, which all led to a safer environment.
What contributed to your decision to become professionally registered?
The encouragement of my course leader at university and the encouragement of other engineers. Being involved in a good professional body also helps.
In what ways has registration benefitted your career?
I have benefitted in terms of professional fulfilment, a good salary and knowing that I have contributed to people working in safer environments. Because of the increased salaries, I have been able to travel and have a better life.
How does your employer benefit from your professional registration?
My employers have looked on my professional registration favourably. It has given them reassurance of my technical competence and commitment.
Is there any advice you would pass on to someone considering professional registration?
Do it - you can only gain from it. It is worth all the hard work, because if you have to graft for it, you get the rewards and the satisfaction. It has given me opportunities to work in interesting, fulfilling and challenging jobs, has increased my earning capacity and therefore improved my lifestyle and opportunities.
Where do you see yourself in your career in five years' time or what are your future ambitions?
I could see myself mentoring other newly qualified engineers as well as encouraging young people into engineering. I am 60 and had cancer 10 years ago. I have achieved more than I ever expected, and I work for myself when I want to work. I travel and do things I want to do in life. I have been able to do this because of the salaries I have been able to earn.
Outside work, is there any activity you enjoy doing in your spare time that relates to engineering? For example, do you participate in mentoring, volunteering or membership of other engineering groups?
As an individual I participate in career days for local schools, inspiring the next generation to get involved in engineering. I really enjoyed the jobs fair at school and I can see myself doing more of the mock interviews and careers days in the future.
I walk with a walking group and a lot of those are engineers or retired engineers, so we are always discussing engineering-related issues.