Phil Close CEng MIFireE
Published: 18/12/2017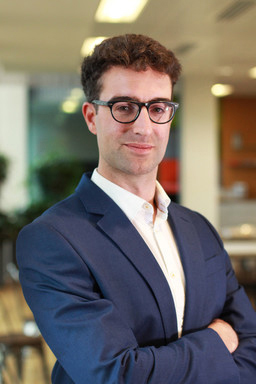 Education and qualifications: MEng (Hons) Structural & Fire Safety Engineering
Which Institution(s) are you a member of?  Member, Institution of Fire Engineers (MIFireE)
Current job title: Senior Engineer
Company: Arup
Length in current job: 4 years
Approximately how many staff are employed by your company? Approximately 13,000
Where are you based? Edinburgh 
Please describe your current role
I work in the international multi-disciplinary engineering firm Arup, which includes a UK Fire Engineering practice with over 80 fire engineers across eight offices. I also collaborate with fire engineering colleagues worldwide. My current role includes overseeing nine of our younger engineers based in Scotland; acting as a project manager on three to five projects at any one time; managing commercial and technical aspects of fire engineering projects; attending meetings on behalf of Arup; and actively winning work. 
Please provide a brief outline of your career so far
After starting my studies in civil/structural engineering, I eventually decided to specialise in fire engineering due to the calibre of the department at the University of Edinburgh. I produced my Masters thesis on fire retardants used for timber. 
I graduated in 2011 and took up a post as a graduate fire engineer at consultancy firm Tenos in Manchester, where I gained a broad range of experience on different project types. I moved to Arup in 2013 and have since developed my skills as a consultant, working on design projects throughout the UK and further afield. I supplement my skills through site inspection work and through working with my Arup colleagues in other disciplines. 
Have you worked on any unusual or high profile projects?
Over the last two years I have been working extensively on expert witness legal cases and contractual disputes where fire safety measures have not been installed correctly. This type of work involves a lot of surveying to establish retrospectively what should have been done, and what actually happened. 
My "favourite" project so far would have to be an asset protection fire risk assessment that I undertook for part of the Scottish Parliament building in Edinburgh. For this project I developed a novel means of quantifying the fire hazard where traditional fire risk assessment approaches weren't suitable. 
What spurred you to work towards becoming registered as a Chartered Engineer (CEng)?
CEng offered me both the opportunity to progress within Arup whilst also achieving professional recognition in the wider industry. CEng is also recognised internationally and opens new doors for working on international projects. 
How did you become registered as a CEng?
I have been lucky from day one of my career to have good mentors who briefed me on how to record my initial professional development (IPD) and career progression, and who enabled me to obtain a broad range of experience early on. Getting into the habit of recording my learning early and reviewing this regularly helped me to focus my learning to address gaps in my experience and competence. 
How has professional registration as a CEng benefitted your career?
Achieving professional registration goes hand in hand with taking greater responsibilities, both on project roles and within engineering teams. Being trusted to work under your own steam gives a certain autonomy, which is a rewarding experience. 
What advice would you give someone considering professional registration as a CEng?
I would advise them to start recording their learning as early as possible to save work later on. Speak to someone who has done it before. I would also advise people to make the most of the opportunity to learn and read different sources early in their career as it becomes harder to do this when you are in a management role and have more responsibilities. 
What is your employer's attitude towards professional registration?  Were they supportive while you were working towards professional registration as a CEng?
Arup is a great believer in professional registration. I was provided with the support I needed and a mentor to assist me in achieving it. By managing workload locally and communicating the areas for my development, Arup was able to help tailor my project work to give me the breadth and depth of experience I needed. 
How does your employer benefit from you being professionally registered as a CEng?
Operationally, the company has an additional "safe" pair of hands, which increases the capacity to deliver projects and manage others, boosting competitiveness. 
What are your future goals?
In the medium term I'm focusing on developing the engineers around me as we have a very talented team which I am confident will help shape the future of fire engineering in the UK. Beyond that, who knows what new horizons may present themselves.